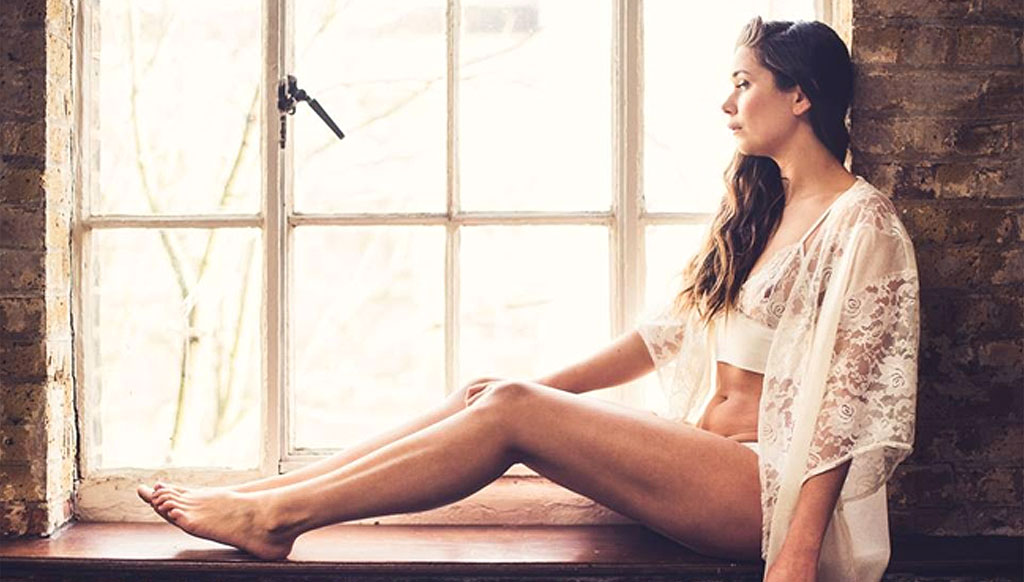 GREEN INSIDE | Taking the idea of sustainable fashion skin deep, there are boutique lingerie brands with intimate wear made from organic fabrics
From organic milk to meat, everything spells a return back to nature, or at least a protective hand on it. And there is no reason why your bare essentials should remain untouched by the trend. So here is a list of international intimate wearbrands to give your lingerie drawer a hip and healthy twist
We have heard of edible lingerie and those made-to-order for the wardrobe mood-board. When it comes to intimates, the trends have been many through the ages – shape defining to figure faking. What stays loved most and at top-of-drawer are those everyday-wear sets which are both luxuriously comfortable and beautifully minimalist. And when these pieces of second skin clothing are made from natural and organic materials, meaning fewer chemicals coming into contact, the idea of intimate wear becomes real and responsible. Here is bringing you the best from the 'green' lingerie brands to help your lingerie drawer undergo a makeover next time you shop or ship from abroad.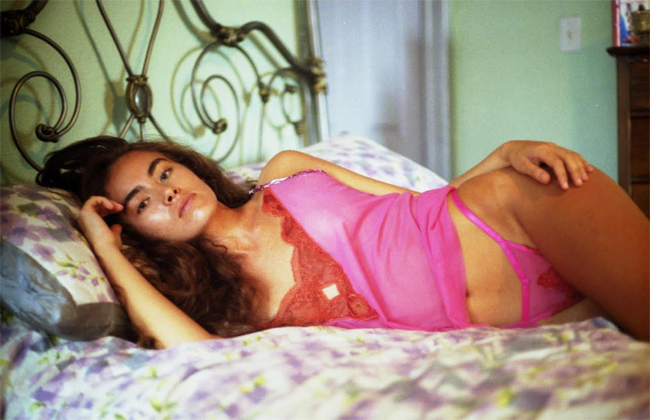 Larkspur Lingerieis the creation of artist-designerAmanda Bear to bring 'her vision of comfortable lingerie with an understated sexiness to fruition in beautiful eco-friendly fabrics'. From bra-panty sets, slips and camisoles to body suits and rompers, there is a veritable range of organic itsy-bitsies which have you covered through the day and night. Their chic designs are produced responsibly as Larkspur locally sources soft eco-friendly fabrics to be then hand sewn in Los Angeles. High quality organic cotton, silk blend knits, repurposed silks, and stretch laces form the base of their palette, allowing for the perfect blend of sex appeal, comfort, and style.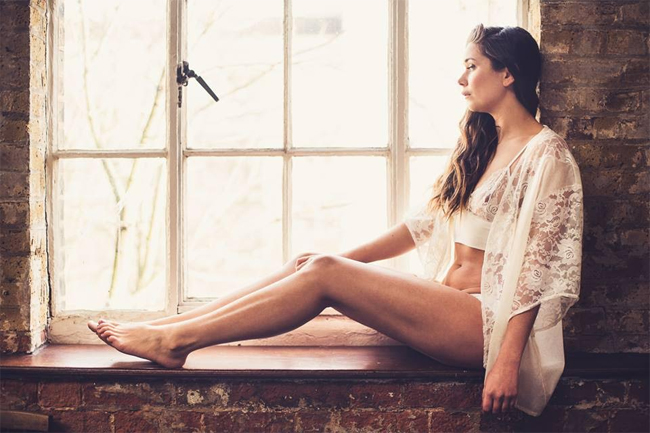 Luva Huva (pronounced Lover Huva) produces beautiful, handmade clothing and lingerie using ethically sourced and sustainable fabrics which celebrate elegant feminine style and also provide a more sustainable and environmentally friendly alternative. All products are hand made in the UK where designer Joanna Ketterer creates line after line of plush intimate wear which uses fabrics like organic cotton,bamboo along with regal silk and Chantilly lace. The label was established in 2008 with humble beginnings, selling lingerie in small shops in Bristol, and has gone on to selling in cities like Los Angeles, New York and Madrid. Lovely colours, from solid black and plum to a more placid, neutral palette makes their intimate and loungewear so worthy of indulgence as knickers, bra tops, babydolls, camisoles, slips, pyjamas, robes and nighties from Luva Huva take over your lingerie love.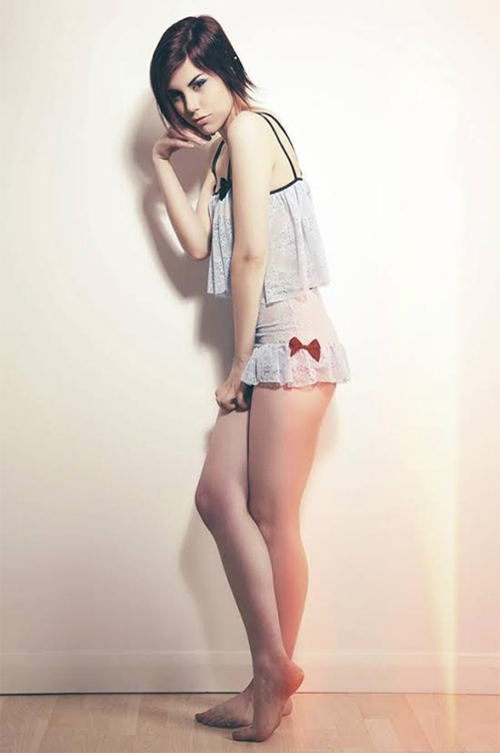 At Arabelyou will find delicate and chic intimate wear handmade using British stretch lace, delicate pleated chiffon and handsewn satin bows. Designer lady, Sarah, has made the brand specialise in luxury and bridal lingerie sets in petite sizes with a range of underwired bras, bralets, triangle bras & non -wired bras, knickers, high-waisted briefs, tutus, garters, camisoles, robes, kimonos, suspenders and stockings. Their ranges are beautifully named like the one called Emily is a lovely collection featuring exquisite powder pink lace, chiffon and delicate guipure lace details making their tie-side knickers, ribbon tie-bras, stocking and high-waisted sets stand out. The other range called gunpowder is all charcoal chiffon with lace details and features decadent basics for the bold woman.
Born out of Emily Huc's desire of finding delicate, comfortable and feminine undergarments in organic cotton, In Bloom is based out of London and sells designer lingerie which is beautiful, sustainable and comfortable made to inspirewomen to achieve their own dreams. Sourcing raw materials from the best certified organic providers and working with one of the few French family-run factories expert in the art of corsetry, the brand has its basic very sorted. With matching bras and briefs and solid coloured bodysuits in their Augustine London collection which uses certified organic cotton, lyocell and Calais lace, organic fabric trimmings and dyes, you are close to wearing nature if you are In Bloom.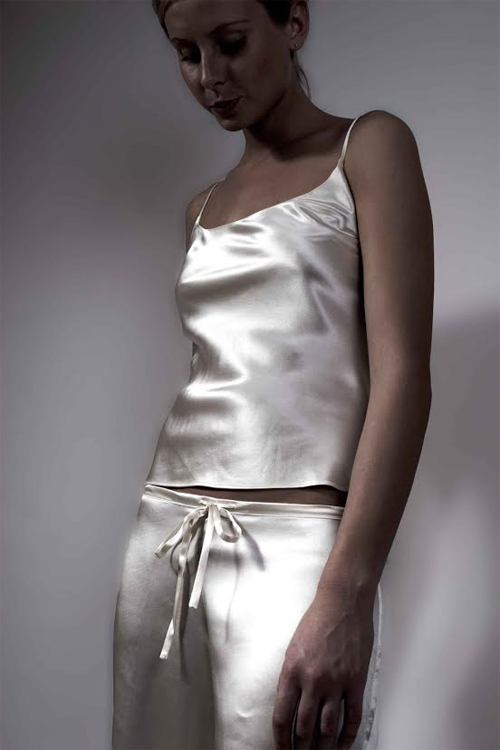 Anne Wiggins London brings out a luxury limited edition capsule collection of silk pyjamas, camisoles, palazzos, wool throws and such essential nightwear and loungewear which are all about clean, feminine lines and refined pieces handmade to exacting standards.The designer who believes that seduction is all about discretion and subtlety for those with discerning, confident taste pays unmatched attention to detail leading to this luxuriously relaxed, understated, glamorous, contemporary collection made of the very finest raw materials and the best craftsman using traditional artisan techniques, all without compromising her ethical beliefs. As a Buddhist for over twenty years, Anne Wiggins imbues her clothes with the same ethics in a way which is rare – for her exquisite silk creations she favours the rarer and much more expensive – but infinitely more humane – approach whereby moths are allowed to mature and emerge unscathed from their cocoons before the silk is harvested from them. Now, slipping into a pair of Anne Wiggins pyjamas will have you relishing the rustle without any guilt.