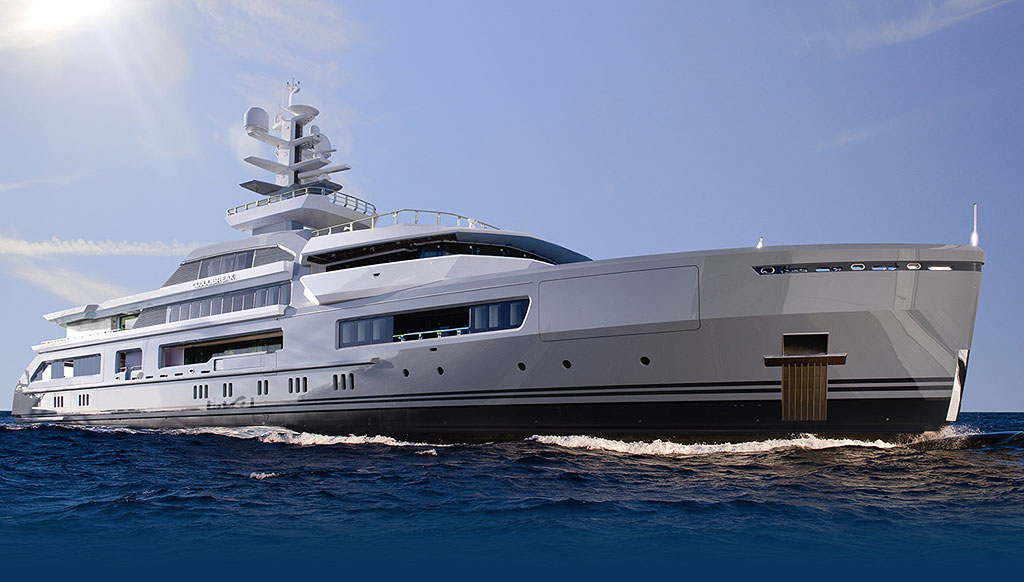 SPRINTING ON THE SEAS | These charter yachts give you a mix of thrill and luxury, where exploring meets pampering
A trio of ultra-glam yachts to charter this summer from SuperYachtsMonaco
What's a better way to celebrate the season of the sun than hop onto a charter yacht and cruise into the Mediterranean? Here's a handpicked trio of super-luxurious superyachts from the charter selection of SuperYachtsMonaco that would be just perfect for a glorious vacation at the world's most splendid beaches and resorts—or quiet fishing villages, if peace and culture is more your cup of tea. These yachts don't just come equipped with the most appealing water sports equipment but also beauty treatments and full time fitness trainers.
Mac Brew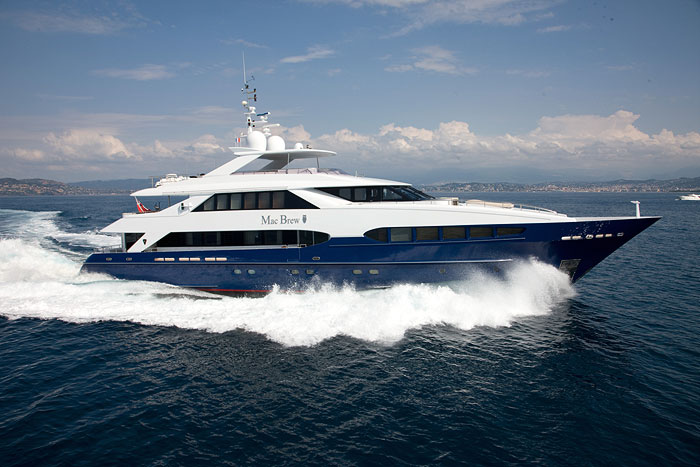 With a cruising speed of 14 knots and maximum speed of 24 knots, the Mac Brew is the perfect combination of performance and luxury. Built in 2002 by Heesen, this baby is formally known as A Khali.  Her plush, grand interiors have been designed by Omega Architects, while the exterior styling is by Heesen. With her beautiful furnishings, crew of 8 and opulent seating the Mac Brew has grandeur written all over it. To charter this princess of the seas, you'd have to shell upwards of a cool €100,000 per week.
Chimera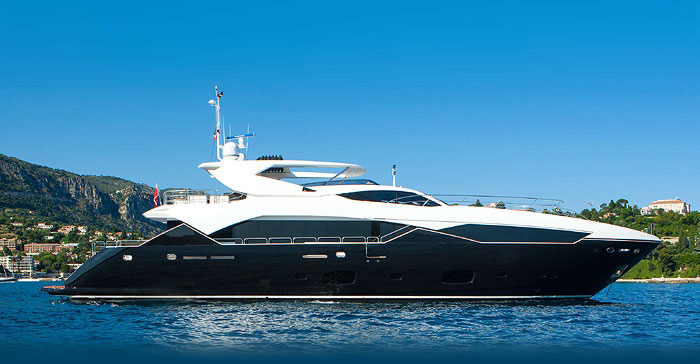 This queen of speed is the perfect companion for seekers of thrill. A 35 meter motor yacht built and launched by British yacht builder Sunseeker in 2013, she can accommodate up to ten guests in her luxury five cabin layout which has a master staterooms and four guest staterooms. Her modern interior and enormous flybridge beckon to the seekers of luxe experiences. She comes equipped with an impressive list of toys to tantalise those looking for an adrenaline filled adventure— a Williams 5.65m diesel jet tender, 2 x stand up jet skis, Wakeboard, Water Skis and more. The cost of a week aboard the Chimera starts at €110,000.
Cloudbreak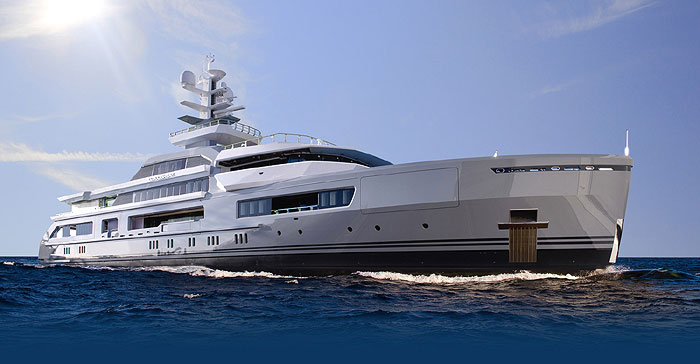 This one is the latest and best equipped and, according to SuperYachts Monaco, "one of the most luxurious expedition yachts ever launched".  72.5 m in length, the Cloudbreak comes adorned with myriad pleasure on board—from Yamaha Jet Skis to Slingshot Kite Surfing Boards and a Centurion Ski Boat, among others. With Cloudbreak you can spend all summer exploring— heli-ski on virgin slopes, surf undiscovered breaks and dive in some of the world's best dive locations within the British Columbia, Caribbean or Central America. And while you're seriously involved in the business of fun and frolic, the Cloudbreak doesn't forget to take care of your health and wellness. From occasional beauty treatments to full-time fitness trainers, this yacht has all the equipment you need to stay in top shape. Here's a list of fitness equipment available on board: Ballet Barre, kenesis, Body Bikes (Spinning Bike), Treadmill, Free Weights, Medicine Balls, Kettle Bells, Punch Bags…need we go on? The crew of 22 consists of qualified professionals that can provide myriad services such as acupuncture, beauty treatments, massages and personal training sessions. But all this indulgence brings its own price tag: €750,000 for a week on board. Ah well, that's what decadence is all about!
Find out more at http://www.superyachtsmonaco.com/