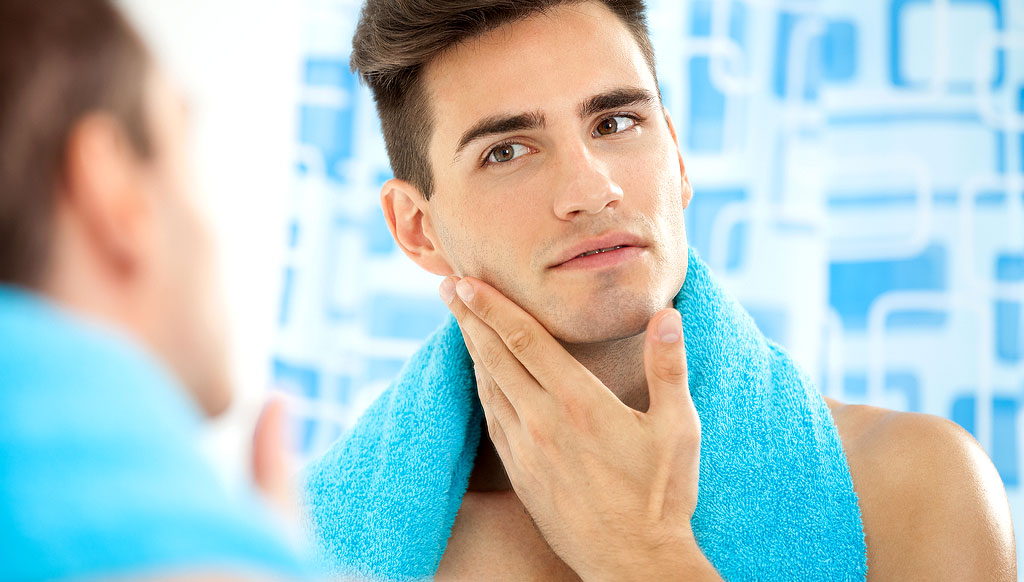 MIRROR ON THE WALL | Men, today, are part of the matrix where cultivated appearances prove a well groomed personality, so men's skincare is routine indulgence
A revolution has been brewing in the men's skincare segment which is commanding steadily growing sections in the high-end department stores and dedicated pages on online cosmetics portals. So, male vanity is finding its way into neatly bottled-up potions which promise power for the cosmopolitan alpha-male's grooming arsenal. And here we are, taking a go at listing our favourites from a host of men's skin-loving products, for the next time you decide to stock up on some shelf-essentials
If one remembers, actor Shahrukh Khan coming in to advertise Fair & Handsome cream for men met with its share of brickbats from the audiences, but that did not quite mar the sales or even the entry of other such cosmetics targeted at the Indian men's hitherto un-appealed to vanities. Men are no coy newcomers to the idea of vanity products as one has heard of the elaborate toilette rituals the male members of erstwhile royalty followed. From personalised attars to ubtans to henna for the hair and kohl for eyes, Indian men have definitely indulged in making their appearances worth a double take. In fact men's grooming has been a global concept, from ancient Romans dyeing their hair blond for a consistently youthful appearance, to Egyptian males of yore shaving all over for a hairless body, to the powdered wigs and cheek patches of Elizabethan English gents, examples abound which go onto prove that, over the ages, men have invested considerable energies into their own personal vanities to complement those of their female counterparts, albeit in varying degrees.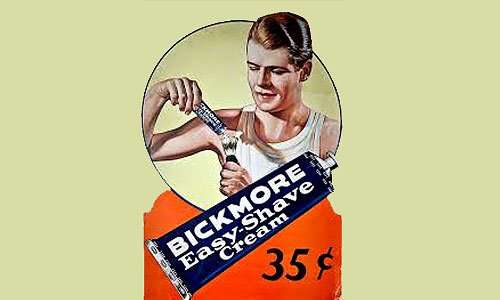 An important distinction also has to be made between the upkeep of hygiene and the conscious foray into grooming products. While there were the famous gentlemen's shaving parlours, like Taylor of Old Bond Street, Geo F. Trumper's in England, who prided themselves on the tradition of being trained barbers and vanity-men who kept their genteel clients updated with the latest in personal upkeep, the idea of a well made-up man has been alien to certain cultures, especially Asian, where being a dandy is taken as being effeminate. But then came the advent of the metrosexual male and all has so far been good with the global cosmetic companies starting specially-for-men ranges and major departmental stores dedicating entire sections to shelving them. As the scenario exists now, in a recent study by Euromonitor International, it was established that while men around the globe, from North America to China and India are spending billions of dollars on everything from cosmetics and makeup to clothing and plastic surgery, in Korea alone, men are now spending over 1 trillion won ($878 billion) on grooming products annually.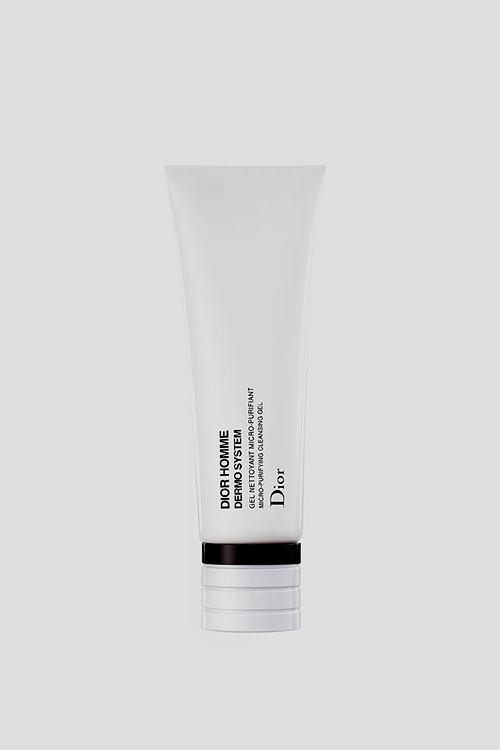 Having set the context thus far, let us move on to the specifics wherein we, at The Luxe Cafe, tell you hombres what has been catching our eyes on these very shelves of men's products. While quirky sounding indie brands – like Ustraa with their cool-sounding 'moochh wax' and Beardo with their apothecary-like bottling – are trying to woo the Indian male gentry, there are some potions which defy time and place in their tested efficacy, and these are the one we heartily recommend for our jet-setting alphas. Meet your partners in the crime of vanity, right here, with this guide to solving your skin are woes and keeping you a la mode.
Let's start with some heavy duty cleansers and topping the charts here is Dior Homme's Micro-Purifying Cleansing Gel which packs a punch in its minimalistic packaging. Formulated with light exfoliating micro-particles, this cleanser not only clarifies the complexion but also stimulates cell renewal. Now the deal with cleansers meant for men is that they have some heavy duty work to do , [removing oil, dirt, grime and all that hinders one from having  squeaky clean face], but should not necessarily also have heavy duty ingredients [meaning harsh ingredients]. The face cleanser should obviously suit the skin type [check out which is yours, if you haven't already] but it helps to have a multi-tasking one, which is where this one from Dior scores over the others, as it doesn't just deliver on the purifying aspect but also on the ant-ageing part.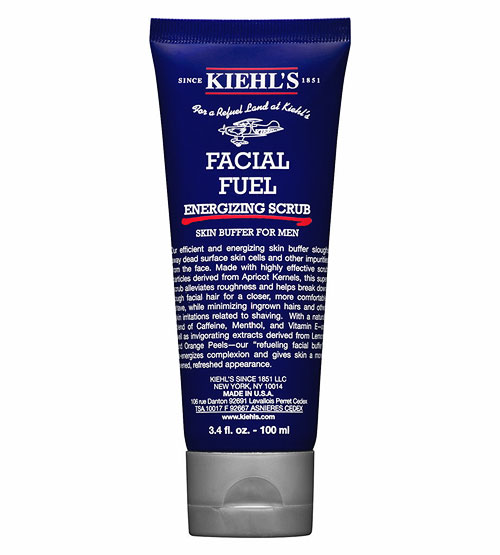 Now, for our bearded beauties shaving is also a kind of daily exfoliation, so a rather than a rough and tough facial scrub, it is best to opt for a gentler exfoliant for that regulation weekly face-off with the mirror. Kiehl's Facial Fuel Energizing Scrub is the chosen one for this next level as this power-packed exfoliator is also a wake-up call for the face. There are skin-smoothing apricot scrub particles and also refreshing caffeine and menthol in it, which together form an effective polishing cocktail and also soften up facial hair for a smoother shave after.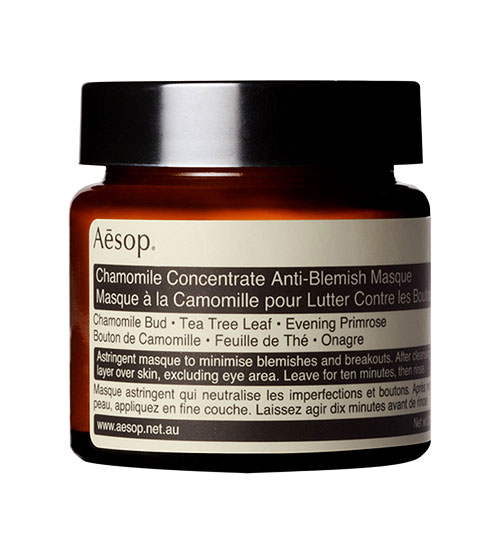 Going forward, let's not get into the debate on why should face masks be a women's only domain, and already conclude that guys do need to be 'masked' every once in a while to get that dose of skin-specific treatment. Now, one can go for hydrating masks, or clarifying ones or even brightening masks – all of which deliver that little extra apart from the tightening and toning that comes with it. Not to discount the pamper-quotient of putting on a face mask and relaxing in a hot bath, there are some really good ones out there for the skin-sensitive men. But the stylishly packed Aesop's Chamomile Concentrate Anti-Blemish Masque is our favourite, given its natural active ingredients that do the job well, and its lovely pastel pink which sits pretty on a deserving alpha's face.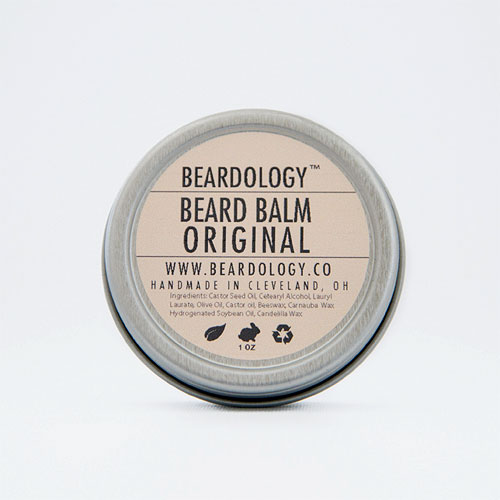 Cutting it to chase for our bearded brats, Beardology is a great brand with its much sought-after Beard Balm with plenty of cruelty-free, natural goodness in its beeswax, candelilla wax, castor and olive oil among others ingredients. A small dollop goes a long way in nourishing the beard and also providing a light hold, without the icky greasiness. What makes it more compelling for those proud of their facial mane is that it also promotes hair growth and prevents breakage, and that is some good news in a jar. Taming the shrew might not have been easy but taming the beard with this product sounds like a cakewalk.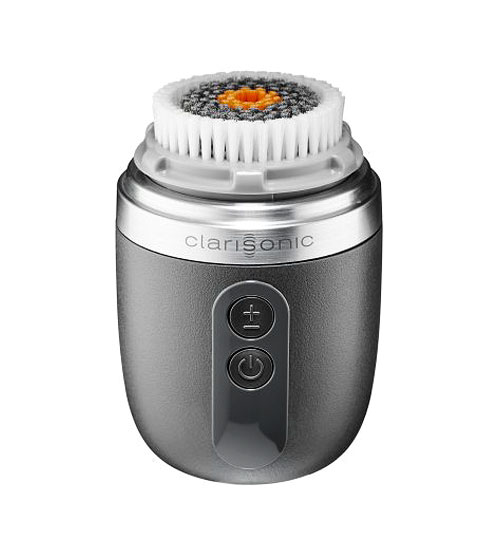 Talking of that sexy beard also brings to mind the possibility of beard bacteria. Now, for the grooming-conscious male, this is not an entertaining thought. Enter now, the Clarisonic Alpha Fit Cleansing System for Men – the perfect light sabre for the stubborn and sneaky beard bacteria [and for that matter grisly grime as well]. Sleek, powerful, and  with two varying levels of sonic speed where setting one delivers 60 seconds of daily cleansing for clean-shaven faces and setting two offers 80 seconds power cleansing for beards or a post workout power cleansing.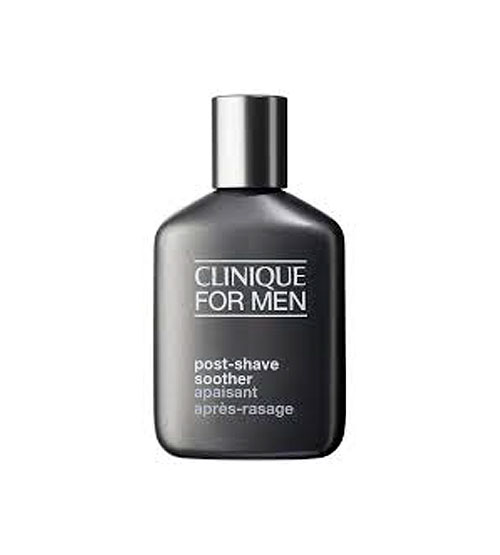 On to the much-needed shaving products, we have to start with the Clinique Skin Supplies For Men Post-Shave Soother Anti-Blemish Formula which comes in a neutral, no-fuss packaging and is an excellent post-shave treatment for blemish-prone skin, which also heals minor nicks and cuts alongside. Another great aftershave which combines the benefits of a moisturiser is the Aveda Men Pure-Formance Dual Action Aftershave, which minimizes razor burns and also hydrates, refines, improves the skin barrier while controlling sebum. Now, these two shelf-stars have to be in accompaniment with the Clarins Men Smooth Shave Foaming Gel, which is a great foaming formula allowing the razor to glide smoothly over the coarsest of beards and making it a no-nicks affair too.
The next must-have for the grooming arsenal has to be an anti-ageing product as fine lines and age spots are also the bane of men's skincare. Here, we opt for the brand Korres which is known for its use of premium natural ingredients and is an ecologically safe choice for all skin types. Their Chestnut and Ruscus cream comes packed with anti-ageing benefits as it hydrates skin and smoothens fine lines without any greasy residue. Rich in anti-oxidant ingredients such as Sweet Chestnut, it creates a skin barrier against wrinkle causing free radicals and the added SPF 15 ensures the risk of photo-ageing is also minimised.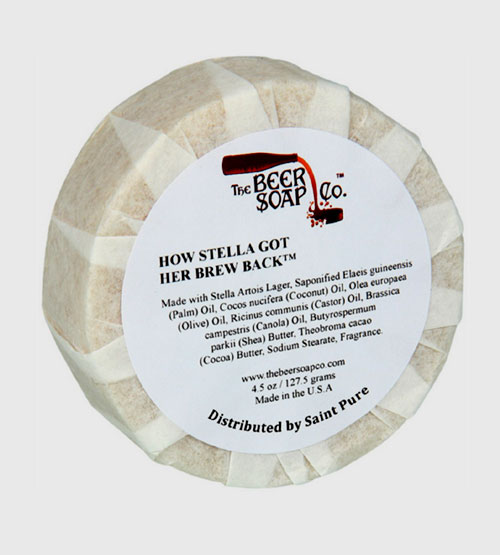 As this list grows, so does the spirit behind listing some really cutting-edge products for men. To make sure we haven't left out a deserving one for the shelves, we turn to beer soaps. It is claimed that sediments in ale (also called brewer's yeast) have anti-bacterial properties and come packed with nutrients like riboflavin, panthothenic acid, biotin, and lots of B vitamins. So why only drink up when you can wash up with it too! Take to The Beer Soap Company, which has 135 varieties of ale, lager, wheat beer soaps for you choose from. Not to forget, their soaps are all vegan and promise the goodness of natural oils and butter – all the more reason to ditch the lame bar and go for the beer bar.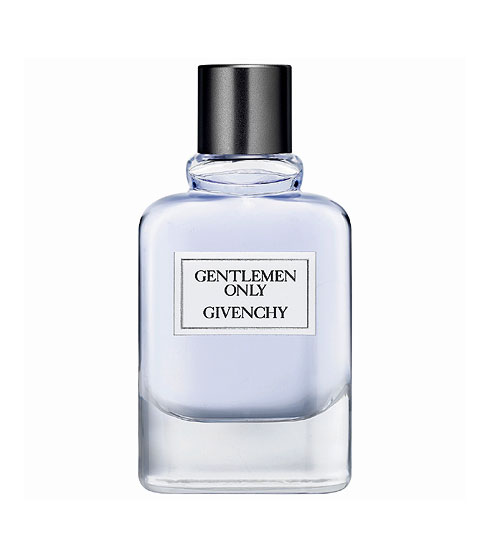 Now, it really can't be complete without the perfect scent for the gent. So, there is Givenchy's Gentlemen Only fragrance with notes of green mandarin orange, pink peppercorn, nutmeg, noble woods and incense –a  woody scent in sober packaging with intriguing blue liquid of the fragrance itself.