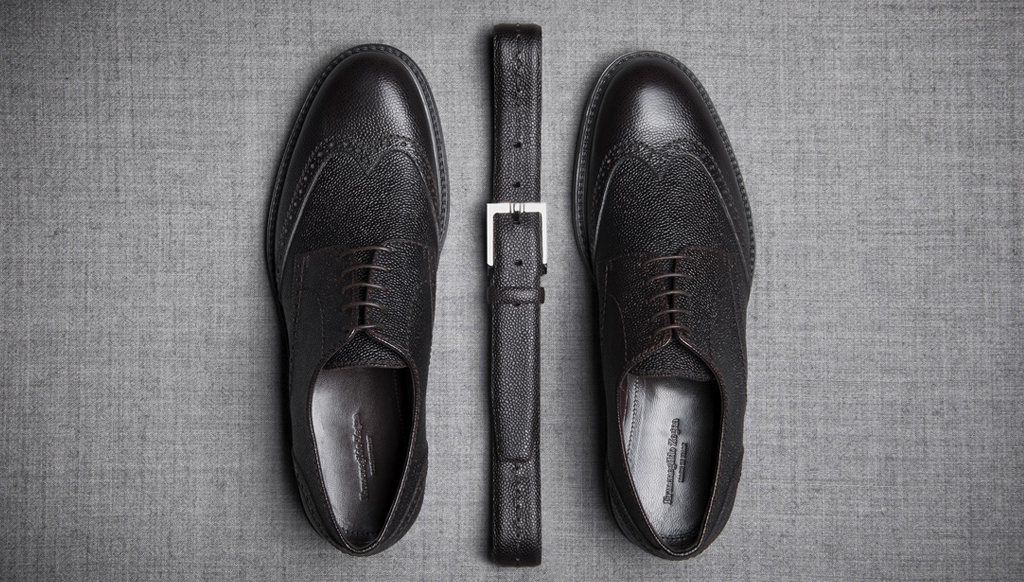 STYLE STAMP | Bespoke services like shoe customisation, offered by luxury brands like Zegna, enhance client's experience offering them an opportunity to create and flaunt a personal style
From having the colour and pattern of your bridal outfit match with your custom-made shoes to ordering moccasins to go with your monogrammed luggage pieces, there is a whole lot to experiment with as luxury brands listed below go on a customization spree, so go ahead and make yourself heard with every click of those made-to-order heels
Heritage luxury brands strive to offer a more personal shopping experience to their loyalists and optional customization of the fashion houses' iconic items is a service now being increasingly made available across boutiques worldwide. This trend, on the rise, is also a way for these brands to differentiate themselves from mass produced luxury goods and enhance client relations, brand loyalty, and consequently in-store traffic. With the suave,sophisticated buyer willing to pay a premium for made-to-order unique pieces, luxe brands have spotted this as an opportunity to not only amp up the prestige factor of their product but also to make an impression with personalised services. While bespoke is the way to go for a really luxe experience, the option to customize your LV bag, monogram your Burberry cashmere scarf, or have La Perla design a made-to-measure lingerie set is definitely take-worthy, considering it adds that extra oomph to an otherwise 'regular' indulgence, making it a high-end, individualized possession.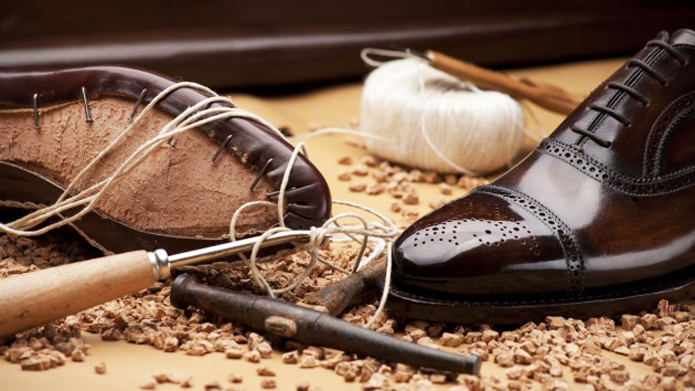 The trend of custom made luxury products goes a long way back in India when the Indian royalty made their eclectic, extravagant presence felt on the map of global fashion trends with their commissioned specialities making news and the ateliers proud. In 1926, Maharaja Bhupinder Singh of Patiala sent a trunk full of precious gems to Cartier wanting them to be remounted in Parisian style, and the result was the world famous, one-off Patiala necklace. In 1925, the polo loving ruler of Jammu & Kashmir, Hari Singh, ordered several customised trunks from Louis Vuitton for his polo outfits and equipment, including one specially designed for his mallets. And then there is the oft-quoted story of Indira Devi, Maharani of Cooch Behar, whosent precious stones from her collection to embellish her customized wedges designed by Salvatore Ferragamo. While all this was then, the fashion-conscious, affluent buyers are now at the fore-front of bringing on the trend of personalization services. Reflecting on this, Patrick Normand, MD, Cartier, Middle East, India and North Africa has been quoted as saying, "These beautiful objects know no rivals, no copies, and give their owners the euphoric feeling of having played a major part in creating a work of art. It's not anymore the years of 'crazy 90's' where anything branded would sell."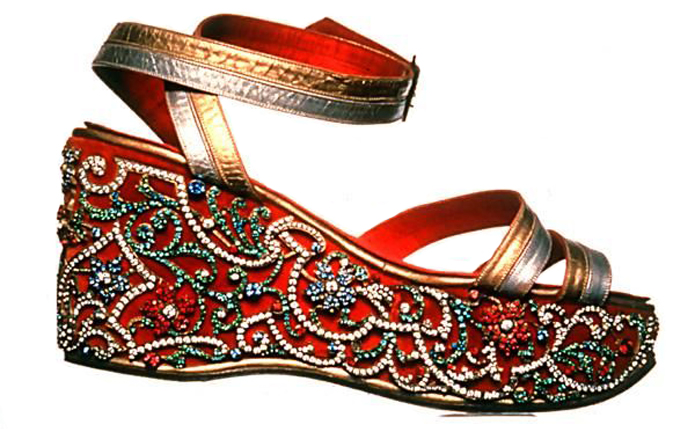 Signature perfumes, personalised dials in watches, initials on bags are just some examples of what is already on the counter of high-end fashion stores, and the client's imagination seems to be the end of it even as surveys conducted by Technopak Advisors peg the expanding market for such services at being 15% of the total Indian luxury market. While a cut-to-size Brioni suit costs between Rs 3-12.5 lakh and takes more than six weeks to be delivered, it has a long line of patrons willing to wait for it. Joining the line with these cosmopolitan males, who know their minds and sprezzatura,are those who know their shoes well and give it no less importance. Victor Lee, CEO of Diamond Walker, who was in India to conduct bespoke shoe appointments at the British shoe retailer – Heel & Buckle, said, "I think there is a pent-up demand for good quality handmade shoes with a high degree of customisation." And highlighting this in their evolving brand philosophy are leading luxury footwear brands like Tod's, Christian Louboutin, Salvatore Ferragamo among others.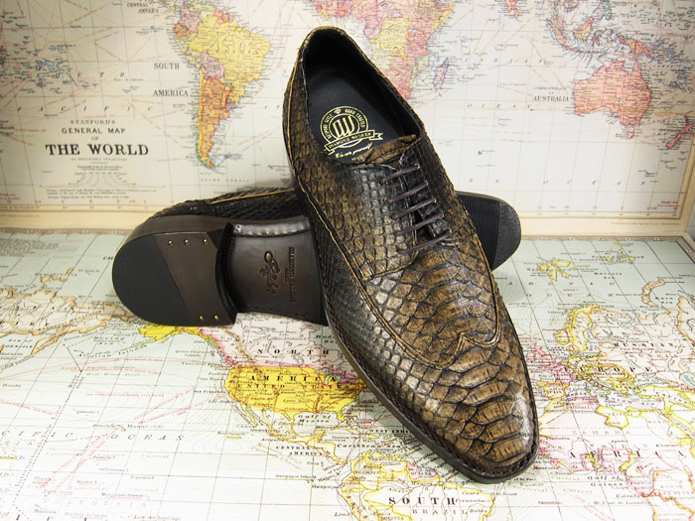 Christian Louboutin has set up the Wedding Suite, one of its kind in the world, at Louboutin's Horniman Circle boutique in Mumbai, which offers several customization services to the Indian bride. While finding shoes and bags to match the bridal trousseau is one thing to do there, what is more exciting is to get a consultation to customize the style, colour, heel height or even replicate the embroidery ofthe bridal outfit [or your initials] on a pair of your favourite Louboutin heels.With meticulous embroidery done under the umbrage of the famous Jean-François Lesage, this service is a truly decadent one for the discerning client. And in the spirit of all things classy and time-taking, you will have to give the brand's atelier in Paris three to five months to have your custom made soles to waltz in. While the charges for such additional services varies as per the style and degree of customization ordered for, the best way is to start early and engage with the in-store specialist to get the best possible out there [one has also heard of indulgent brides-to-be going in for a solitaire topping on their shoes!]. And should you be the more prosaic type, then you have the classic pair of Pigalle, waiting for your creative eye, to be reinvented in the colour and material of your choice.
The bespoke elements to go with a pair of Louboutins does not just stop here, as there is also the 'Tattoo Made-to-Measure' service available for those looking to carry on with their love for getting inked. With this service, clients can get their favourite tattoo designs [or even their initials] transferred onto their shoes, customised to perfection with their choice of fabric, colour and embroidery. Speaking on the occasion of the launch of this unique service, Christian Louboutin said, "I realised that tattoos are not just a part of pop culture, but a bit of a map on someone's body which says something about their personality. It is a part of their life, like an armour or a crest. Instead of carrying someone else's crest on a loafer, I thought it would be ideal to carry your own."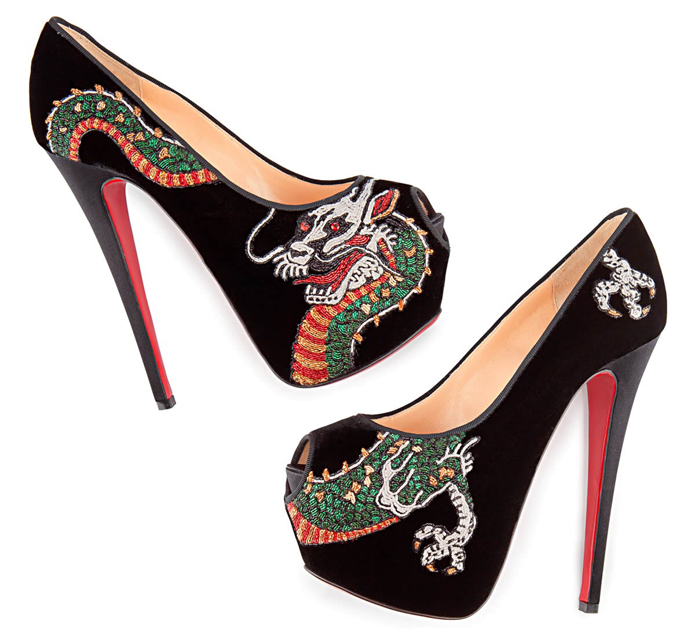 Joining in the hoopla is also Tod's. For their iconic Gommino men's moccasins, there is a Gommino Club in select retail locations that lets customers personalize their pair of leather loafers. Clients can get their made-to-measure pair once they choose from thenine shades of suede and six different coloured swatches in an array of leathers for the body, while the top leather braids can be customized from among the 20 combinations of one, two or three colours. To finish it off, the pair is monogrammed with the client's initials. The membership card and serial number that comes in when you opt for this service allows you to track the progress of this process which takes about two months to complete given the hundred steps leading to the assembly of this classic style.  The Gommino Club moccasins are yours for a price tag of approximately $645, and the service is available by appointment only at the Tod's boutique in New Delhi.
The option to personalize is, as apparent, offered mostly for iconic Maison styles and could be interpreted as an effort to keep the classic still relevant through customizable frills. In a report titled "Mass Customisation is (Finally) the Future of Products," Forrester Research describes the process as, "Mass customisation bifurcates the product experience of customers into two stages. First, the customer participates in design by making choices around particular features. Second, the manufacturer produces a unique built-to-order product for delivery to the customer."Revolving around such a brand ethic are various services and platforms designed by the luxury labels, such as LV's Mon Monogram, Prada's Customize and the online initiative of Burberry Bespoke. Speaking of Prada, the globe-trotters can keep a look out for its customisation service which is offered on its range of classic brogues. You can get you own Prada brogues [in about a month after finalising the details in store], having chosen from the 32 colours available [across the uppers and trademark foam soles], with monogrammed initials on the bottom, and this beauty will set you back byaround £740.
For men there is also Ermenegildo Zegna's exclusive 'Su Misura' custom-tailoring service extending to tailor-made suits, leather garments, jackets, pants, coats, shirts, ties, and shoes. You can visit the Zegna boutique to choose from among the three signature footwear styles- Derby, Oxford and Moccasin – and have them customized using a choice of leathers such as calf and suede, or ostrich and alligator. Further personalised details include that of the lining and sole and the fire branded monogram of the client on the bottom.

Italian luxury brand Salvatore Ferragamo had a lot of publicity going around the 'Shoes for a Star' project whereby the brand gifted a pair of custom-made Tramezza to AbhishekBachhan, and a pair of Sage peep-toes to SonamKapoor. Following this isFerragamo's initiative called MTO Driver (MTO stands for "made-to-order") which lets men customize the brand's driving loafers as per their choice – fromthe design to details like material, colour, finish, the leather and the laces, to imprinting the buyer's initials on the soles. There are about a hundred permutations possible with myriad options of upper body, sole construct, and hallmark Gancio metal hardware. While your own imagination is the limit there is a waiting time of eight to twelve weeks until delivery and the price ranges around $750. But the process makes it an easy, interactive one as it requires you tolog on to the Ferragamo's dedicated MTO Driver page and customise your shoe virtually, then submit the order online and collect the shoes at the nearest Salvatore Ferragamo boutique. Signature style and iconic value blend in beautifully with this MTO service which also reinvigorated demand for customised Vara or Varina ballerinas for the ladies.