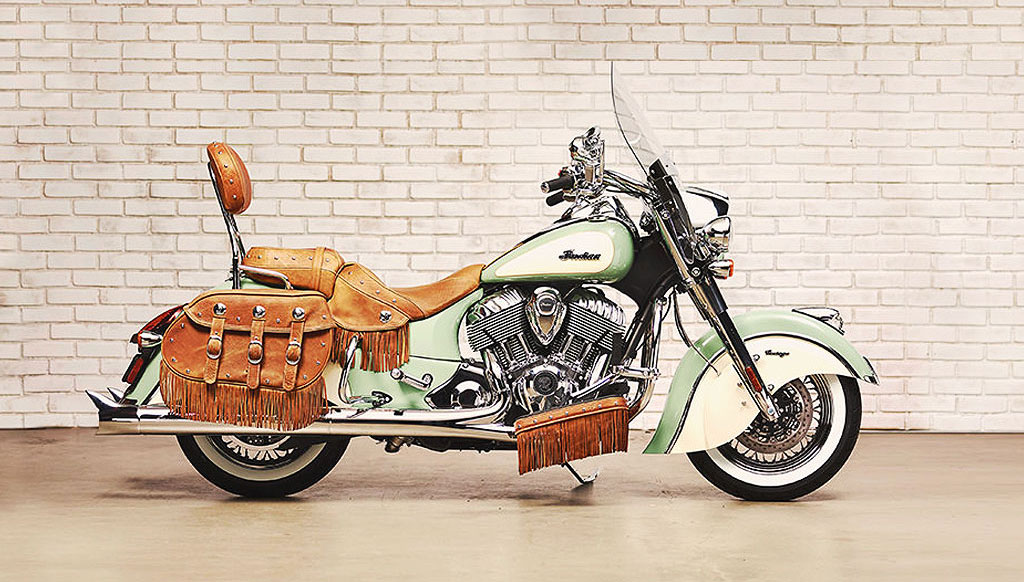 ICONIC BEAUTY | After riding it for a few hundred kilometres, one starts to appreciate the level of workmanship that has gone into making it one of the most desirable motorcycles in the world
It may be one of the most iconic American brands to ride into India, but the Indian Chief Vintage has more things in common with this land than what its heavyweight rivals ever think of
Long before Americans even dreamt of anything on two wheels, buffaloes roamed free and kicked up dust storms in the Great Plains and Native American Indian chiefs were fearless, wise and noble men. Thankfully, their namesakes in 2015 are a similar lot.
Here's why: On a cold January morning, somewhere near the city of Agra, an Indian Chief Vintage motorcycle stood among a bunch of bikes from another iconic American brand. It looked quite easily the most grown up of the lot, while its chunky companions seemed they could do with a shave.
The man riding the Indian Chief had met the group of riders on his way to Delhi. Over hot glasses of tawny tea, they discussed jammed carburettors and bad fuel. Suddenly, another man with a toddler on his shoulders, came up to them. "Can I make my son sit on the bike and take a snap?" he said.
All except the Indian Vintage Chief owner ignored him. "Go ahead. Put him there," he said and pointed to the distressed leather seat on his bike.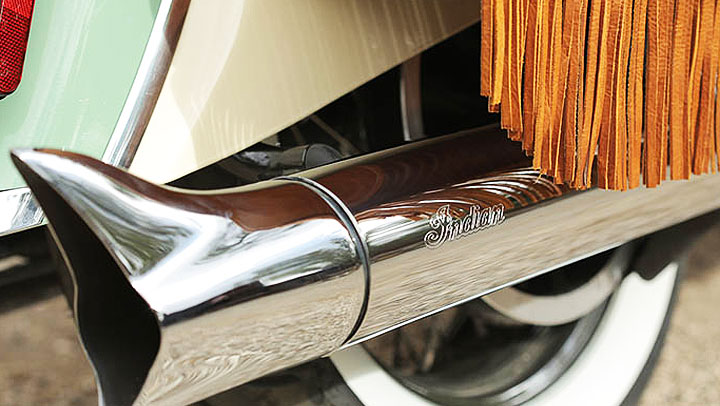 Somehow, an Indian does that to people; it makes one feel sober and polite, quite unlike what other heavyweight motorcycle brands try hard to elicit from their fans. Despite being a large and impressive bike powered by the Thunder Stroke 111 V-Twin, whose deep-throated rumble is among the best exhaust notes one can hear from a motorcycle, the Indian Chief Vintage doesn't make one want to walk into a bar that plays metal or hard rock. Its period correct styling and impeccable demeanour is tailor-made for a mellow evening by a crackling campfire, with perhaps only Johnny Cash for company on the Bose Soundlink.
"The Indian Chief Vintage is the most beautiful motorcycle I have seen in my life," says Sonia Kapoor, a 34-year-old Delhi-based business woman, who doesn't care about motorcycles and drives a Range Rover to work. "I have seen so many of them but this one here looks suave and sassy…hmm…like Colin Firth perhaps. I wouldn't mind being seen on this," she said.
But, it wasn't always like this for the iconic American motorcycle brand that started producing motorcycles in 1901. Subsequently, it became the largest selling motorcycle maker in 1910, took the first three places in the Isle of Man Tourist Trophy in 1911, before finally going kaput in 1953.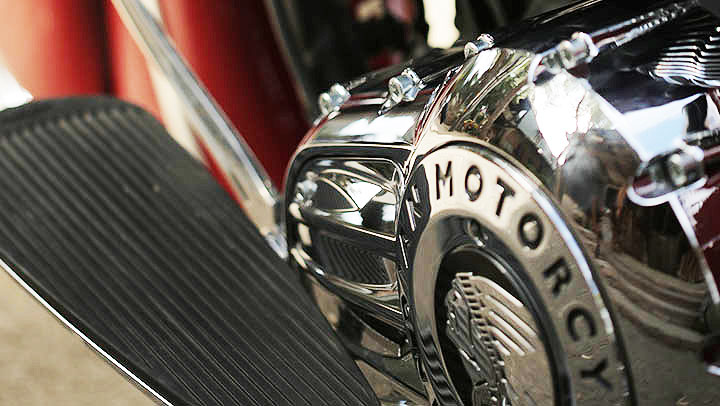 The brand suffered while it changed hands over the years and rivals such as, Harley-Davidson raked in millions of dollars in profits. But in 2011, after off-road vehicle maker Polaris acquired it, the bike maker got a shot at resurgence. And boy, what a comeback it has been. The company has put out six modern motorcycles with its signature traditional styling, including the delightful 1,100-cc Scout that a certain Kiwi by the name of Burt Munro rode to fame on the Bonneville Salt Flats in 1967.

"It's wise to know that the machine you sit on does not tell the world exactly where you stand; it's where you stand that tells the world more about the machine you sit on"

Coming back to the highly accomplished Vintage, after riding it for a few hundred kilometres, one starts to appreciate the level of workmanship that has gone into making it one of the most desirable motorcycles in the world. It's not the striking quick-release leather saddle bags or the matching two-up seat and the quick-release windshield. From the finely etched 'Indian' lettering on the chrome exhaust pipes and the beautiful valanced fenders to the taut handling and rock solid performance through the entire rev range, the Chief proves why it does not need to shout to garner attention.
And even if one wants to rip it through traffic jams like the ones found during peak hours in Agra, the only reactions the Chief provokes are those of admiration and respect, not envy—because sometimes, it's wise to know that the machine you sit on does not tell the world exactly where you stand; it's where you stand that tells the world more about the machine you sit on.