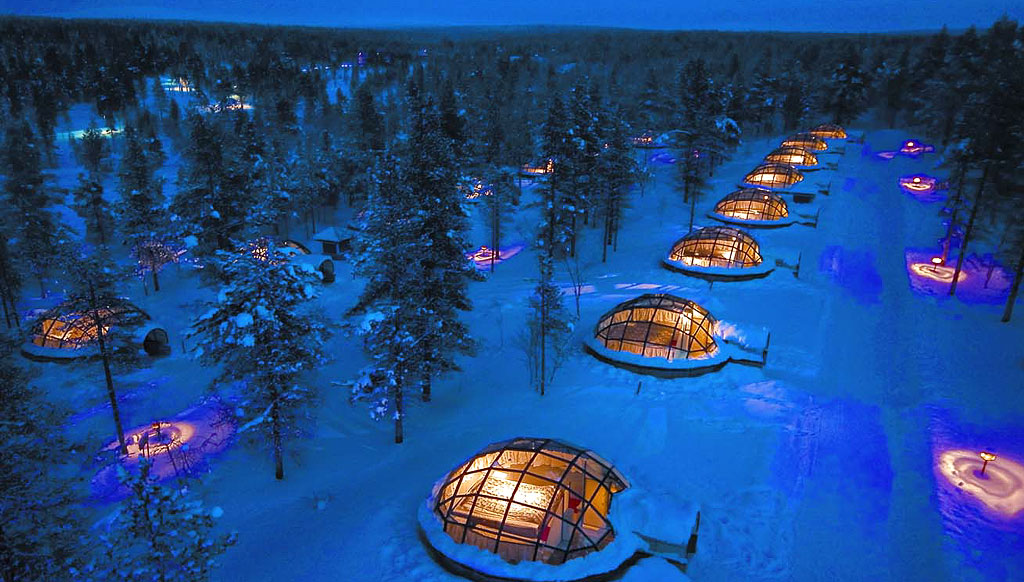 ARCTIC GLORY | The Kakslauttanen Resort offers accommodation in breath-taking glass igloos where you watch the spectacular show of the Northern Lights that begins in late Augst and goes on till April
Come August and the most sublime, ethereal experience beckons you toward itself: the enchanting Aurora Borealis, or Northern Lights as they're more familiarly called. Gear up for a stay in mesmerising glass and snow igloos and cosy traditional cabins
Finland's Kakslauttanen Arctic Resort is a dream come true, a wonderland to forget those blues. Located near Finland's largest national park Urho Kekkonen, one night at Kakslauttanen would cost you upward of $210. The best months to visit this enchanting land begin in August, when Nature puts on the spectacular show of Aurora Borealis.
To fully enjoy the show, you can sleep in glass igloos, Kelo-glass igloos or even real snow igloos.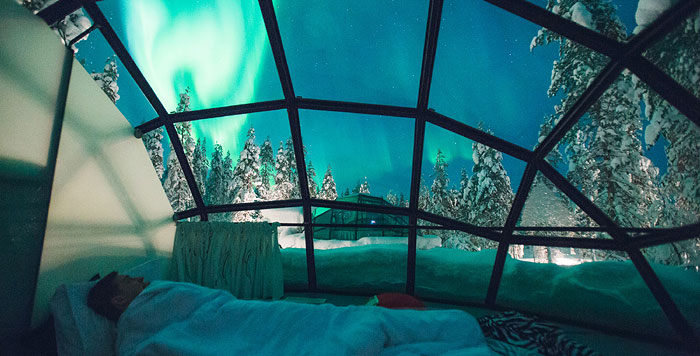 The Glass Igloos are the real romantic deal— two person igloos with glass domed roofs where you can lay in your bed and watch the splendid  Northern Lights. The igloos include a toilet and the option of an extra bed. Saunas and showers are available—but in separate buildings. If you're going not just as a couple but intend to take kids along, there are also four-person glass igloos with their own toilet and shower. The glass igloos are available to book throughout the northern lights season, beginning around August 20 and ending in April.
Kelo-glass igloos combine the comforts of a warm and cozy log chalet with the spectacular views of the glass igloo. Seeping upto six and featuring a private sauna along with a fireplace, kitchenette and a bedroom with a view—the entire roof is glass—they're made from Lapland's unique Kelo pinewood.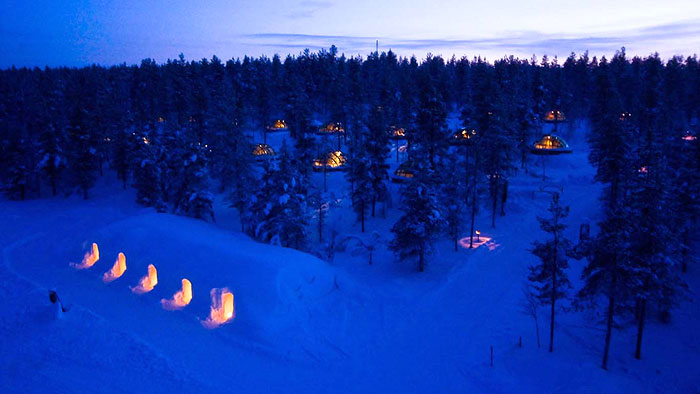 And if you want the real snow deal, then go the whole way and get yourself a snow igloo! The ice-cool igloos are sound proof, but keep in mind of course that you'd be sleeping inside snow. So while they definitely provide relief from the temperature outside, which might be a bone chilling minus 40, the temperature inside isn't any more than minus three to minus six. And you'll be provided down sleeping bags to tuck in! Doesn't get any more authentic does it?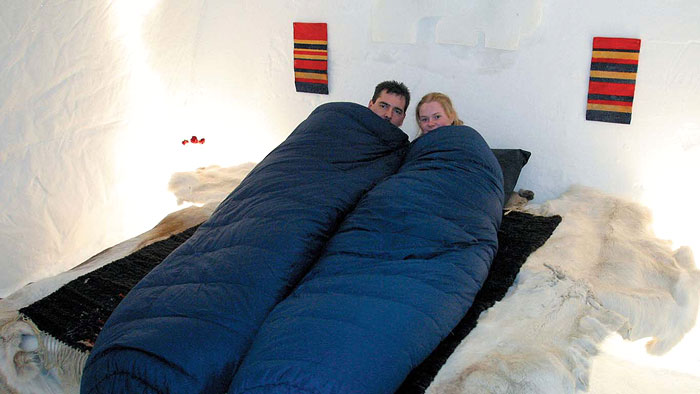 But wait—there's also 'Santa's own home'. Yes, we're not kidding. And there's a gold digger's chalet too, where you can stay on the banks of the golden river. And the resort actually offers to take you down to the gold panning site, where you can mine enough gold to make your very own special ring for your beloved. Nothing tops that, we're quite sure!
Ralph Lauren also chose Kakslauttanen as the ultimate location for its Fall 2015 photo shoot, and with good reason. Bet you're aching to rush off right now!