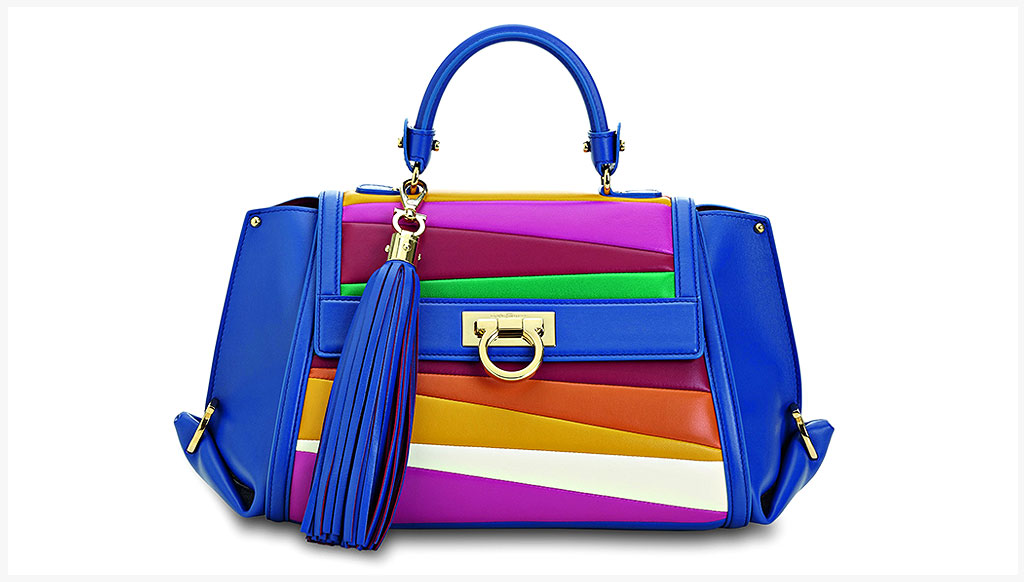 COLOUR BOMB | A joint creation of Sara Batagllia and Salvatore Ferragamo, this capsule collection adds a dash of colour for the summer
Ferragamo meets Battaglia in this capsule collection of classic bags. They are an ode to Ferragamo's heritage and creativity, and represent Battaglia's reinvention of the iconic Rainbow Wedge created in 1938
The new collaboration between Sara Battaglia and Salvatore Ferragamo sees a capsule collection of bags that reinvent some classic Ferragamo designs, with a dash of color. An ode to the brand's heritage as well as celebrating Ferragamo's founder's colorful life and creativity, the collection features four handbag styles, a wallet, notebook, pouch, key chain and belt.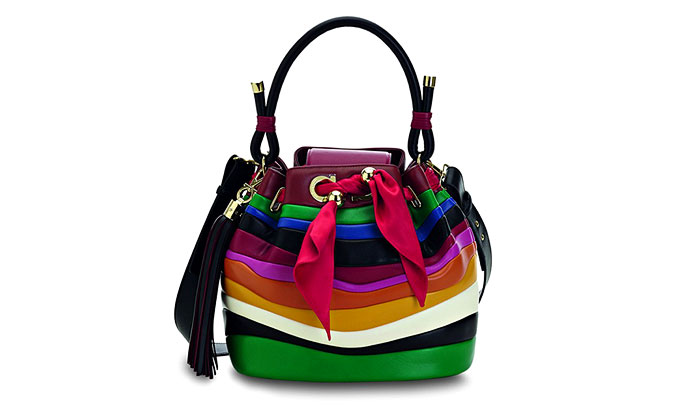 The designs by Battaglia, who founded her eponymous brand five years ago, sees day bags with woven silk scarf details and evening clutches that would stand out in a crowd. The designs are finished with brass and lacquer.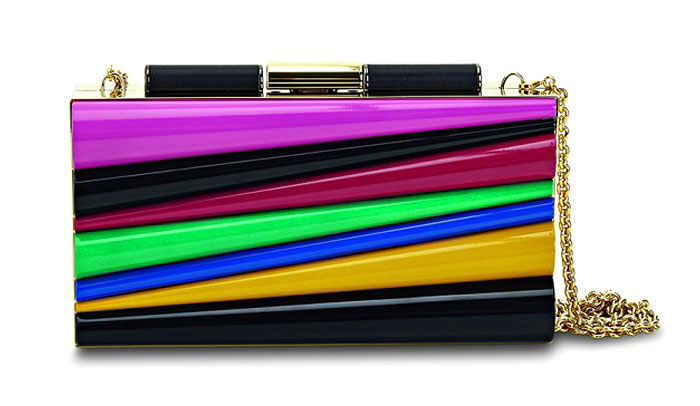 Eagle-eyed fans of the brand will see the link between the kaleidoscopic designs and the iconic Rainbow Wedge that Ferragamo created for Judy Garland in 1938. "It is an honor for me to collaborate with Salvatore Ferragamo, a brand whose unique mix of history, innovation, irony, style and unparalleled class provided me with the perfect chance to twist the iconic Rainbow Wedge into something new," says Battaglia.
The Sara Battaglia for Salvatore Ferragamo capsule collection is now available both in stores and online.
(Source: www.luxuo.com)