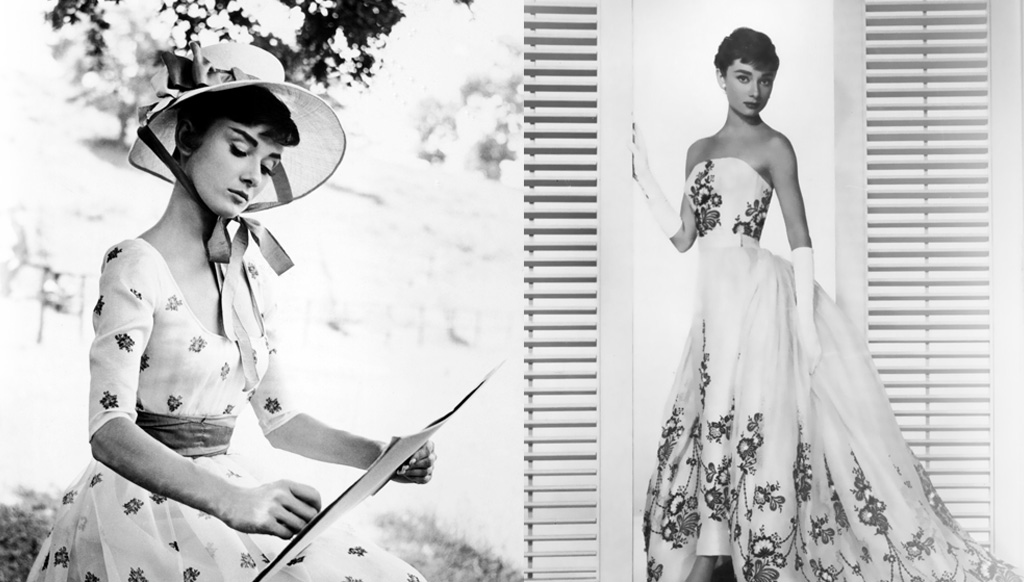 HOLLYWOOD ROMANCE | Up the glam quotient with an LBD, a la Audrey Hepburn
In a world of dazzling fashion choices, we have for you some time tested inspirations drawn from Hollywood divas who redefined sartorial trends for the world to follow. Here is how you can recreate looks and revert to iconic designers for ensembles which will make you stand out
iWhat remains a continued source of wonder are the sentiments that pictures of legendary Hollywood divas, like Audrey Hepburn, Marilyn Monroe, Elizabeth Taylor, stillinspire in their recurrent reappearances in the popular media. One wonder about what is so magical about some of these images which have been in circulation over the years, some black and white photographs, some with vintage tints, managing to transport the onlooker like Peter Pan into an eternally fashionable, timelessly elegant Neverland.
Beyond the appearance itself, lies the singular personalities of each of these classic Hollywood actresses of yore. All varying from each other, all with a signature style of her own that spawned many a designer dreams. So while Audrey Hepburn's doe-eyed beauty has not seen another similitude, her style as seen in films like Breakfast at Tiffany, Roman Holiday continues to find favour with fashionistas world over. With her pearls, LBDs, and oversized sunglasses she made her mark as an evergreen style icon who radiated glam even in sheathes, fitted gowns, hats and gloves. Redefining trends, she wore a short white dress and her signature head scarf at her wedding to Andrew Dotti. So, should you be the dainty miss who likes her vintage with a vengeance, then you can take some inspiration from Audrey Hepburn and turn to Dior's floral print dresses, from their Resort collection, with nipped waists, pair it with some oversized Jackie O glasses, and a Hermes scarf tied over your head for maximum effect. And oh, don't forget to throw in some Basra pearls coming to you from your grandma.

Some unforgettable style icons from 1940s America included actresses Marlene Dietrich and Katharine Hepburn, with their high-waisted, wide-legged trousers, and Rita Hayworth looking quite the femme fatale in her sexy cocktail dresses
with furs

Talking of more such looks associated with famous American actresses, one cannot forget Elizabeth Taylor's be jeweled Cleopatra ensembles which sparked a rage for Egyptian-inspired fashions.  These are also the names that gave rise to the voluminous, lady-like hairstyles of the 1940s, including pin curls, victory rolls and the pompadour. While pants are the mainstay of the working woman's wardrobe, there are those who would not shy away from bringing in some power glam quotient to the boardrooms. And that is where you turn to Marlene Dietrich 'mannish' style, which also contributed to also 'erotocizing' the trou back then. Put together a pair of wide-legged Jaon Wu trousers with velvet and satin tuxedo stripes, pair it with a sheer silk top and a pair of SuhaniPittie acrylic cone earring with gold filigree work on them.
Also, a pair of handmade leather brogues from Etsy for an indie touch will bring it all together beautifully for that sexy androgynous look.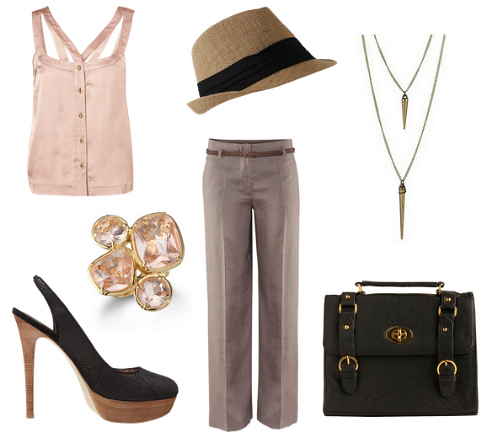 Keeping the sumptuous femininity tempered with a bit of the masculine was another legendary actress Lauren Bacall who epitomized spartan glamour, cleaner lines and a slightly androgynous style favouring designers like Diana Vreeland and Norman Norell. On an occasion, style and beauty expert, Mary Alice Stephenson, said, "Bacall made it sexy for all women to wear casual clothes. She would wear them in such a glamorous way. She played up her makeup, hair and jewellery, all while wearing pants, button-down shirts, knits and flats."

There is nothing else which will make you a showstopper if not a Alexander McQueen gown. To have your outfit scream red carpet, then we also have Gauri&Nainika closer home with their sheaths, off-shoulder gown in bold colours and cuts to bring out the detail of all your curves

Bringing along an overtly feminine aesthetic to town and around was Marilyn Monroe whose pose in a white dress blowing up is one of the most recognisable images in the world. The blonde goddess made heads turn in her Oleg Cassini gowns, Emilio Pucci shifts and also in the halter/low neckline dresses that accentuated her hourglass figure. The seductive figure that Marilyn Monroe cut is as much an inspiration for star-struck young girls as it is for followers of beauty in passion or profession. If you have had your fling with pants and day dresses, then move onto high glamour which is the forte of the femme fatale, but I daresay, not impossible to recreate with some help from our high fashion couturiers.
Slip on a pair of stilettos, with red lips, and you are ready to go va-va-vroom!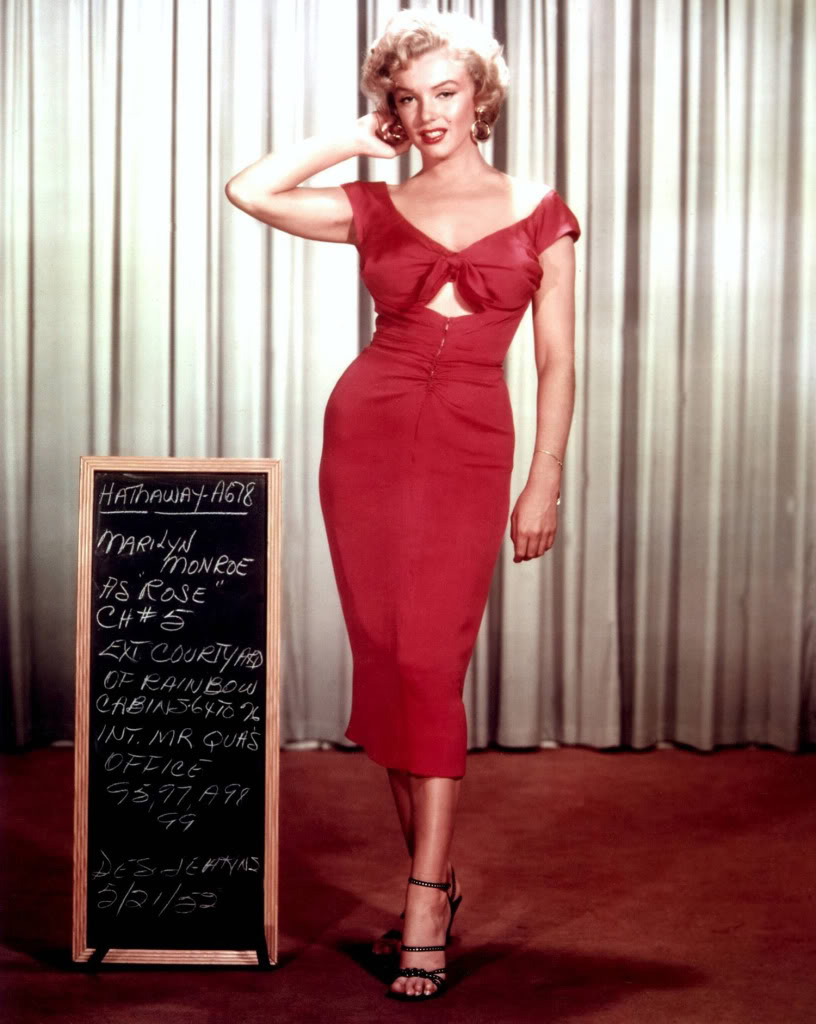 Continuing in the same vein, one has to make a stop at the quintessential diva's name – Grace Kelly – who went from Hollywood's pin-up girl to princess of Monaco. Kelly, who starred in Oscar winning movie – Country Girl, had a classic, sophisticated take on fashion and wore feminine dresses with tailored tops, calf-skimming skirts cinched at the waist. Her fashion quotient went onto an all-time high with Hermès renaming one of its most popular bags 'Kelly' after the actress's particular affinity to it. Her wedding to the prince of Monaco was a much talked about affair, not just because of the personages involved but also because of what she wore – a statement gown with long-sleeved lace top, fitted bodice, and flared taffeta skirt custom created by MGM's costume designer, Helen Rose. Her collection of headwear – safari hats, headscarves, turbans – were trendsetters while she totally rocking basic pieces like the white cotton shirt, tailored capris and shirtdresses.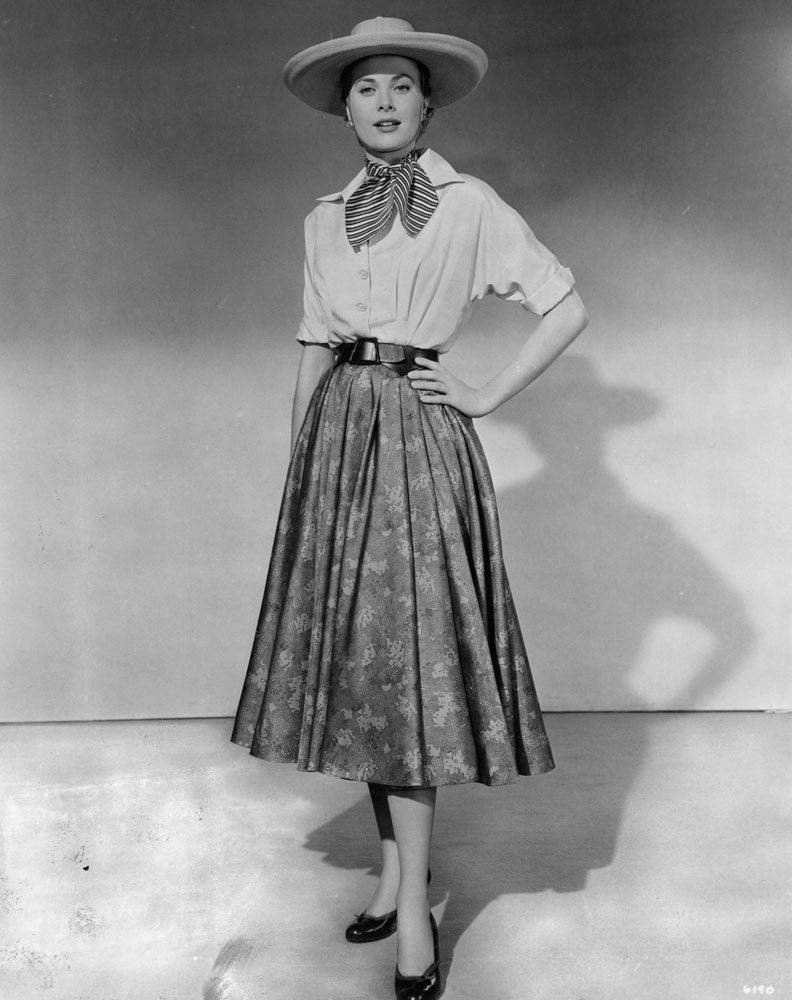 So, here we are with style dossier featuring some of the much-loved yester years' divas we all look up to for fashion inspiration. Go ahead, take your cue and get started with being your own stylist.