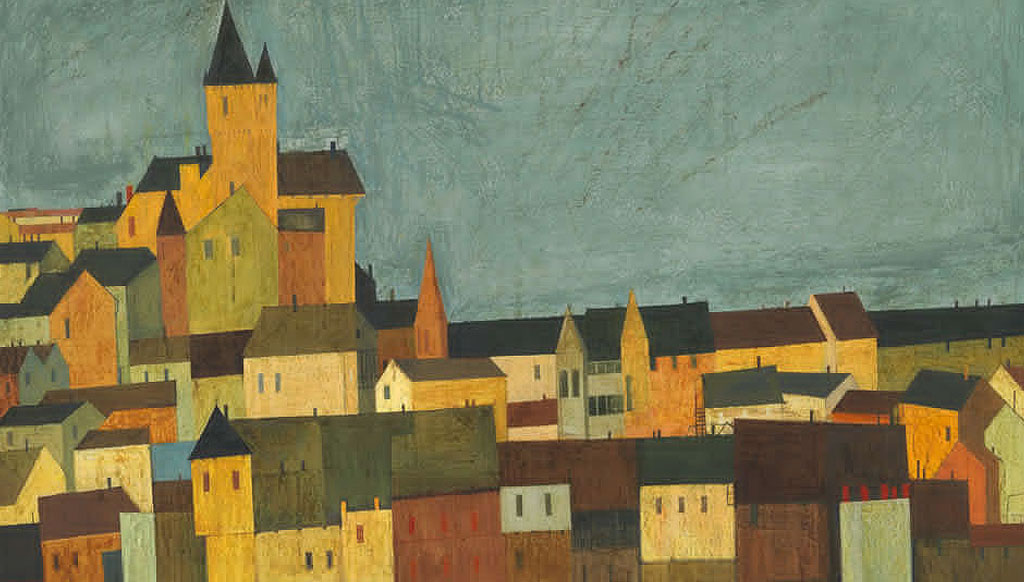 ETERNAL BEAUTY | A majestic piece of art by master painter, Tyeb Mehta. Photo by Saffronart.com
Modern Indian artwork is selling more than ever and no longer seen as just an investment or mere stamp of the élite class
"Your perfect artwork on the wall is like that cherry on the top of a classic sundae, the one that 'makes it' for you," often quips popular American TV host and art designer, David Bromstad.
From the age-old traditional Madhubani, Patachitra to inspiring renaissance art to modern contemporary; the art culture in India has come a long way. Modern Indian artwork is selling more than ever and paintings are no longer seen as just an investment or mere stamp of the élite class. Today, the painting on your wall reflects who you are.
So if you've been gazing at the empty wall of your living room or office lounge for some time now, it is time.
What's hot?
While early this year, SH Raza's Haut De Cagnes fetched a record-breaking price of Rs 5.75 crore; the recent début of world's largest fine arts auction house Christie's in India (Mumbai) highlights the popularity Indian contemporary art is enjoying in the global art scene at present.
"Contemporary art is the current dominating flavour and kitschy artwork or paintings featuring surrealistic imprints with just a hint of realism are selling like hot cakes," says Soumen Bhowmick, an upcoming artist from New Delhi.
Are names important?
Not really. Today's buyer is smart and understands that art is an ever changing phenomenon, hence more willing to experiment than ever. There is the rise of a niche audience that is equally open to embracing an upcoming artist like B Manjunath Kamath as devoted it is to established legends like Tyeb Mehta, Claude Monet or Salvador Dali.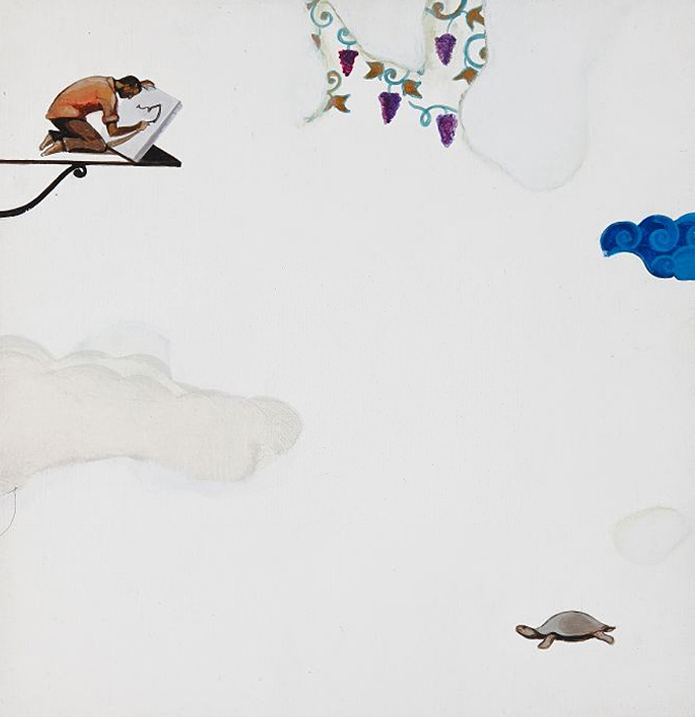 Besides, paintings have now grown out of their image of being an investment and no longer a primary concern for a buyer while acquiring an artwork. People want paintings embodying different moods that speak for that individual touch they seek for their place.
Where do you find them?
Exhibitions: The good old exhibitions, auctions organized by galleries and private exhibitions held by individual artists never fail as a relying option to filter and find artwork that would strike a chord with you.
Online: With everything getting a technology makeover, art is not lagging behind either. A number of artists have their personal websites and several interesting commercial platforms today offer a variety of artists across the global network just a click away.
Popular ones include theworkingproof.com, houzz.com, ebay.com and indiaartvillage.com to name a few.
Social Media: Not only is the credibility factor high with most artists selling their artworks on their personal pages, it's the easiest and quickest way to reach out to the artists with your queries before you take that decision.

Always take into account the vibe and décor of your room before picking a painting.

Before Buying
Be curious! Know what to ask and feel free to do so. A lot of times, the artists/organizers are only happy to explain.
Once you've filtered it down to few artists, do solid homework on them and check out their earlier work to see if their style speaks to you.
Try and speak to the artist, if possible. Find out the time invested in the collection and don't forget to check the catalogue provided at the exhibitions.
Always take into account the vibe and décor of your room before picking a painting.
Never forget to check the size of the painting beforehand.
If you're going the online way, ensure that the seller claiming as the artist is authentic and isn't cheating with details such as hand-painted, stretched/non-stretched. Always check the reviews beforehand.
Last but not the least, have fun during the entire process. Trends come and go, but it's important that you select the artwork you want for the long term.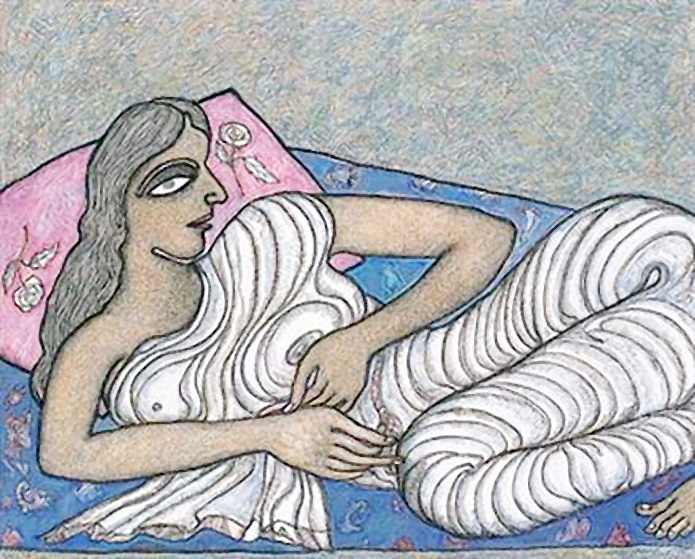 When buying
Always check the condition of the painting when buying. Yes, the value of artwork increases over time but this applies only to the paintings that age well without losing their depth of colours that may require expensive restoration work.
It's very important that the painting you are buying has the artist's trademark signature and remains non-tampered.
Always check the provenance for any piece before making up your mind about it. This includes the information such as who has had the painting before and how the seller got the access to it along with some proof of documentation. This comes handy while making an online bid.

Original mounting and frame not only enhance the look of an old painting but also result in higher prices when reselling.

Don't rely just upon the sources provided by the gallery. Again, good research and solid homework about the artists are the key things here.
Original mounting and frame not only enhance the look of an old painting but also result in higher prices when reselling.
Make sure that the place you choose for the painting in your room receives enough light to show its true colours and details. If required, you can also consider using picture lights to enhance the overall effect.
Some interesting options
Indian SH Raza, Jogen Chowdhary, F. N. Souza, M. F. Hussain, Atul Dodiya, Akbar Padamsee, Rabindranath Tagore
International Henri Matisse, Julien Bouillon, Felix Arauz, Yulia Brodskaya, Chris Bradley, Fernando Corona