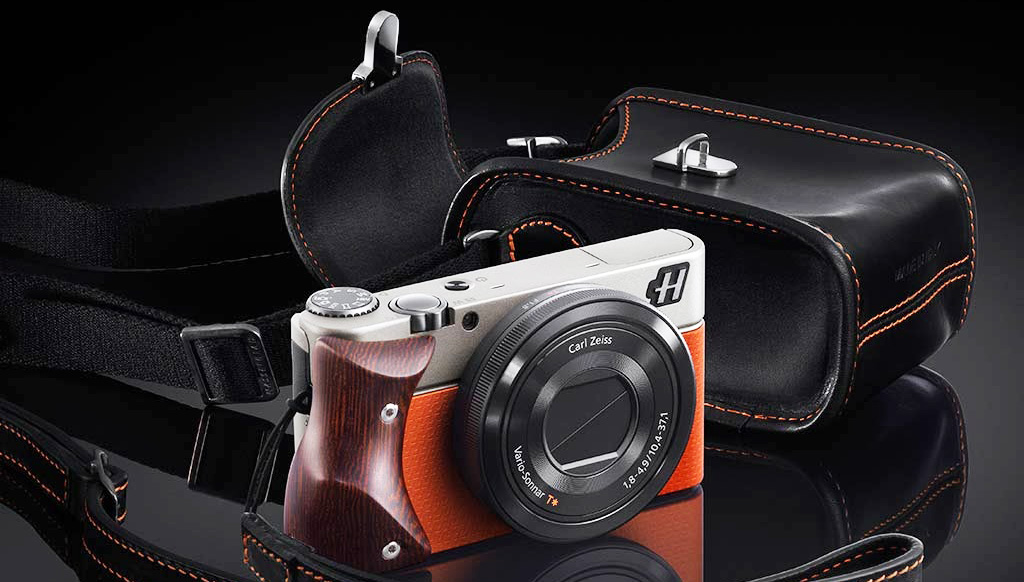 POCKET SIZED BEAUTY | The Hasselblad Stella/Lunar Camera with exotic wood grip promises lens precision with stylistic perfection
This festive season, we bring you the best, the unique and the singular in way of presents for him and her, chosen from among the interestingly lavish goodies out there, all
for your loved ones
The year, which is just going to walk by, has been an interesting one. India got some much-needed direction after the results of the general elections were declared. A Boeing 777 of Malaysia Airlines vanished over the Gulf of Thailand. The Ebola virus made its presence felt in Africa. Israel and Hamas fought another tiring bloodbath in the Palestinian Gaza Strip. And among all that, Mario Götze held his nerve and scored a stunning extra-time goal to help Germany snatch the 2014 FIFA World Cup from Argentina in Brazil.
A gift is like that—sudden, unforgettable and one that will leave you gasping for more. The Luxe Café Gift Guide 2014-15 takes that into consideration and presents a carefully curated assortment of items that will help you leave the unpleasant things in life behind and look towards a bright future filled with joy. From Nike's latest Ordem Hi-Vis soccer ball that is a dream for any football fanatic and the beautiful Hasselblad Stellar camera to BaubleBar's sassy Layla headphones and Bulgari's simple MarryMe solitaire ring, the items in The Luxe Café Gift Guide 2014 will help you relive the charm of the holiday season, once again.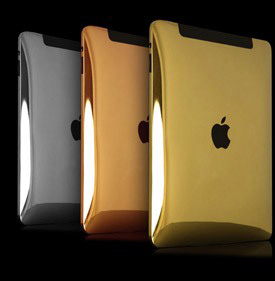 The iPad Air 2 in 24k gold – Help her rule the boardroom in style with an iPad Air 2, embellished in either 24k Gold, Rose Gold or Platinum from Goldgenie's bespoke gold plating section. So, the thinner, lighter and faster iPad can now be transformed into not just a functional piece of technology, but a luxe objet d'art with a precious gold body which comes with a lifetime guarantee. We like the rose gold iPad and will love to have coordinated rose gold watches from Cartier to go with it! So, what are you thinking of if not already on http://www.goldgenie.com. Price – USD 2,546.10 approx. onsite.
Bvlgari MarryMe Solitaire Ring – If you were thinking of popping the question, then wait no further as Bvlgari has set up shop in India [DLF Emporio, New Delhi] and is waiting to regale you with their range of fine Italian jewellery. Make your case before her with the Bvlgari MarryMe solitaire ring in platinum with round brilliant cut diamond and a bold, sophisticated design for the contemporary woman. You can also, obviously, look up the latest Bvlgari ads with the ever-so–pretty Carla Bruni and be inspired [and generous] with the sumptuous jewels that she flaunts to glory, and which will definitely bring the bling into your so-far-so-good love story. Price upon request in store.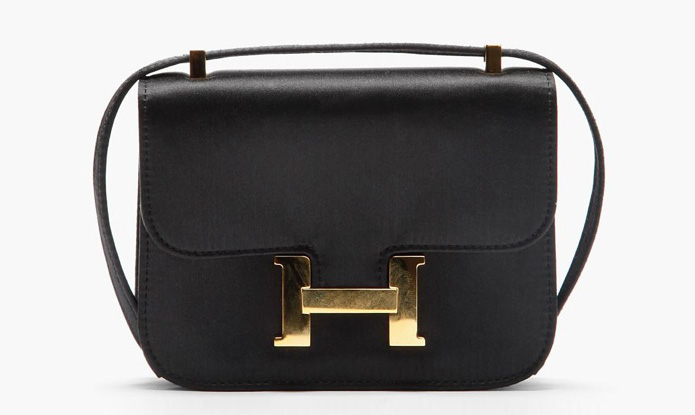 Herme`s Constance Bag – A lady's purse is her most trusted companion, and it is also a reflection of her personal style. So, if you are in love's clutches and worship a Helen who'd rather be the high-priestess of fashion, then look no further than her collection of bags to see if the Constance is there? If not, then rush to the Hermes boutique [at The Oberoi Hotel, New Delhi] and pick one up as the Constance Bag is one of the most versatile and classical bags by Herme`s. It's gorgeous, unique style can make it transition from a day bag to one for the night-outs. Although originally released in 1959, the bag was revamped in 2010 with a longer shape and fashionistas and celebrities like Mary Kate Olson, Rachel McAdams, and Nicki Minaj, are often seen sporting it. So, go ahead and get her what would then become her indispensable companion [not to forget you!].  Price – USD 4000 approx for Micro size.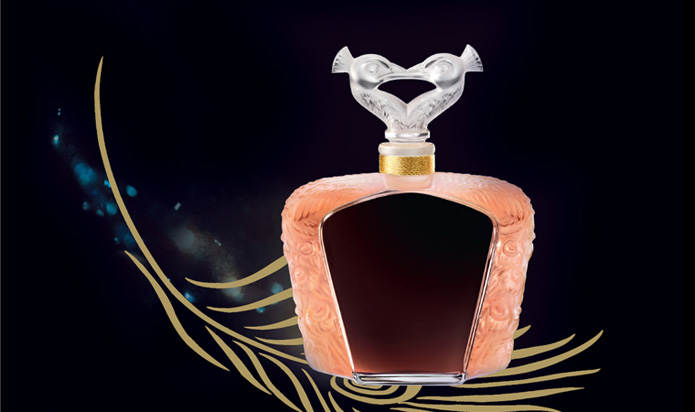 Lalique de Lalique Limited Edition Perfume – Tired of gifting luxury fragrances? Then make an upgrade because there is more to the world of perfumes for her than what you might have uncovered. If in the mood for a gift which she can wear and you can enjoy, think no further than Lalique which has been creating perfumes for more than twenty years. Since 1992, the House of Lalique pays a special and precious tribute to its first fragrance, Lalique de Lalique, by creating a dedicated collectible and limited crystal edition for the majestic floral fragrance, an absolute classic. The new 2014 Limited Edition perfume bottle is inspired by René Lalique's drawing of Two Peacocks which is stamped on the top of the precious 'Prestige' box containing it. Suffice to say, the perfume with its sensuous notes is accentuated further by its body with the two confronted Peacocks joining their beaks on the stopper – a marvel for her personal fragrance collection and something for you to get in advance on your trip abroad. Price – Price – USD 1800 for 100 ml.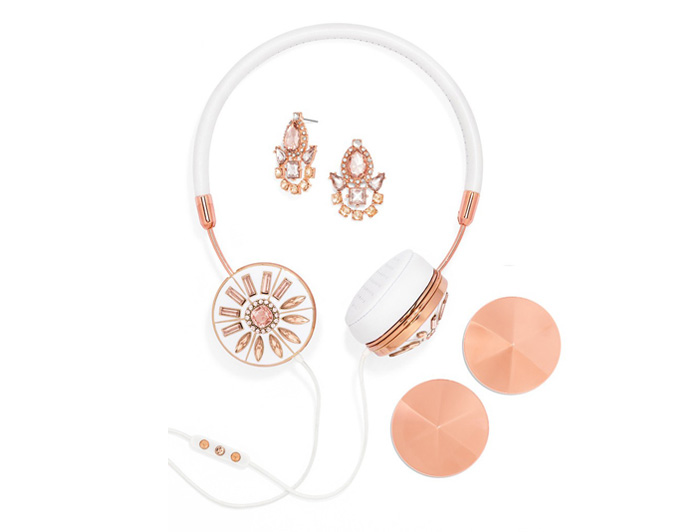 BaubleBar Layla Headphones- Now if the lady in question is one music aficionado, then you can do better than gifting her limited edition CDs, and going ahead with something for her ears from premium high-fashion jewellery brand, BaubleBar. The rose gold FRENDS X Layla headphones from BaubleBar are an inspired edition of embellished headphones with interchangeable caps. Crafted from real leather, the headset boasts a three-button volume mic, phone control, fabric-covered cord, memory foam ear cushions, zippered storage pouch and a pair of matching earrings for some added shimmer. Now, if this isn't knowing your girl better, then we don't know what is! Check out – http://www.baublebar.com/.  Price– USD 175
Now, let's get on with the men's side of things. So, ladies, you need not go all mush, in order to give him the perfect present. We make your job easy with the following.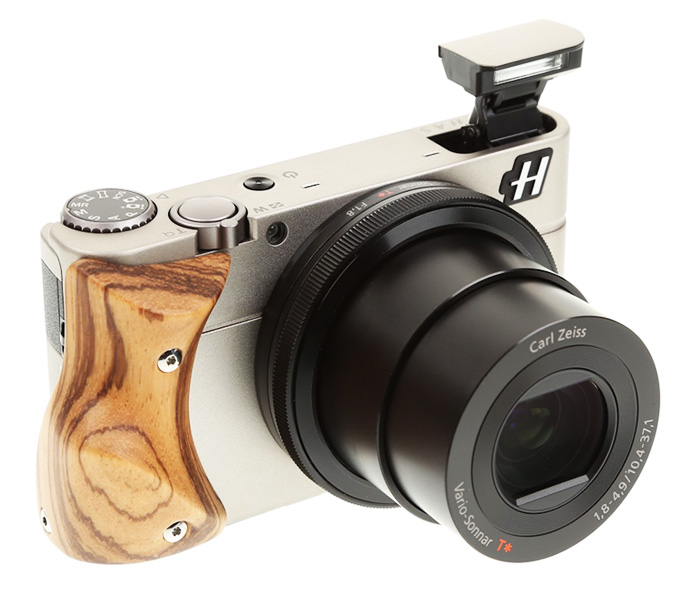 Hasselblad Stellar / Lunar Camera with Grip – The Hasselblad Stellar camera redefines quality with its elegantly designed aluminium body and metal operation controls. Only the finest materials are used to craft the ergonomic handgrip, making it a beautifully powerful, pocket-sized camera. The champagne-colored Hasselblad Stellar comes with several unique, Italian-designed handgrips in exotic wood – Padouk Wood, Olive Wood, Zebra Wood, Mahogany, and Walnut – and one with Carbon Fibre grip as well.  Nifty and natty at the same time, this will be one piece of beauty with utility that your man would love to exploit on vacations, adventures, and occasions. This will also be your pitch in to make sure he brings back all the photos from his boys-only-trips! So get him the grip on at www.amazon.com. Price – USD 995 approx. for Padouk Wood grip.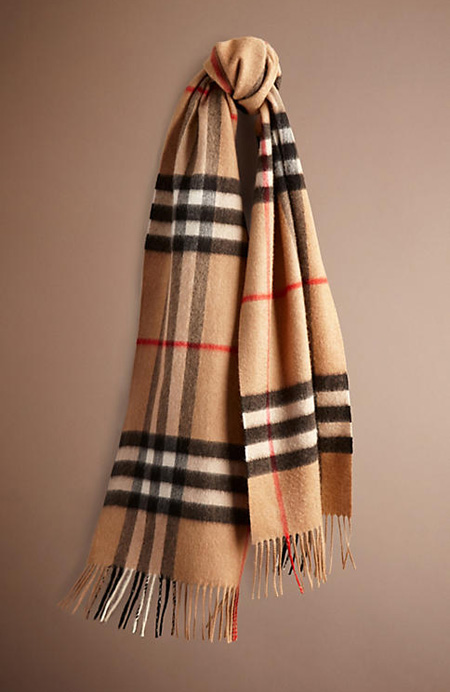 Burberry Monogrammed Scarf – And here you were worrying about the cold getting to him, meanwhile Burberry has started its customization services with heritage cashmere scarves that can be personalised with your amour's initials as part of the new Burberry Monogramming Service. A soft brushed cashmere scarf featuring the iconic checks, the scarf is made in Scotland where the cashmere is washed in spring water, then woven on traditional looms and brushed with natural teasels. The design is hand-finished with fringing and will prove to be his brother-in-arms this season. Also, it will be your way to make sure your love is wrapped around him – no chance of him forgetting. So go on to the Burberry boutique in New Delhi to get him the fashion neck-fix! Price – USD 435 approx. [monogramming at additional cost]
Nike Ordem Hi-Vis Soccer Ball – If you have managed to quell your jealousy about his love for football, then prove it to him by gifting him the official ball of three international football teams in England, Italy and Spain.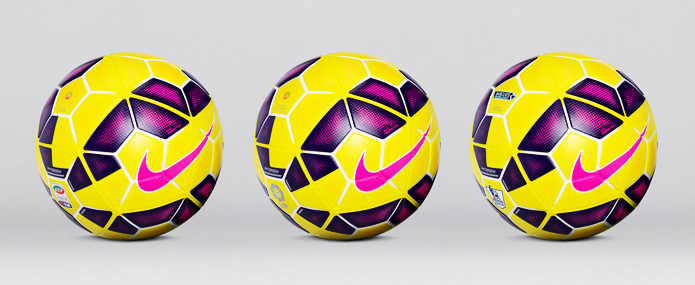 Nike's latest Ordem Hi-Vis soccer ball is a dream for any football fanatic with its aerodynamic panels and a carbon latex interior that lets even the novice footballer kick it like Beckham. It being the most innovative, technologically advanced and aerodynamically tuned ball to date form Nike, this is no mean ball as it sports the Nike AEROW TRAC grooves and maximum visibility with Nike RaDaR technology. If this is not enough to find pride of place on his mantle, then you can turn off the TV the next time a match is on. Place your order already for this hot-selling beauty on www.nike.com and in Nike stores.  Price – USD 150 approx.
Bottega Veneta's Nero Intrecciato VN Trolley – Quite the globe-trotter if he is, then you can make his travels lighter with this beauty crafted from Bottega Veneta's signature intrecciato VN leather, which has been specifically developed for exceptional endurance and resistance to wear and tear. This wheeled trolley bag is designed to last and is super compact, practical and fitted out to keep your clothes in place, while packing in quite a bit with separate lock, keys and leather key pouch. So, make the Bottega boutique in Delhi's DLF Emporio your next stop!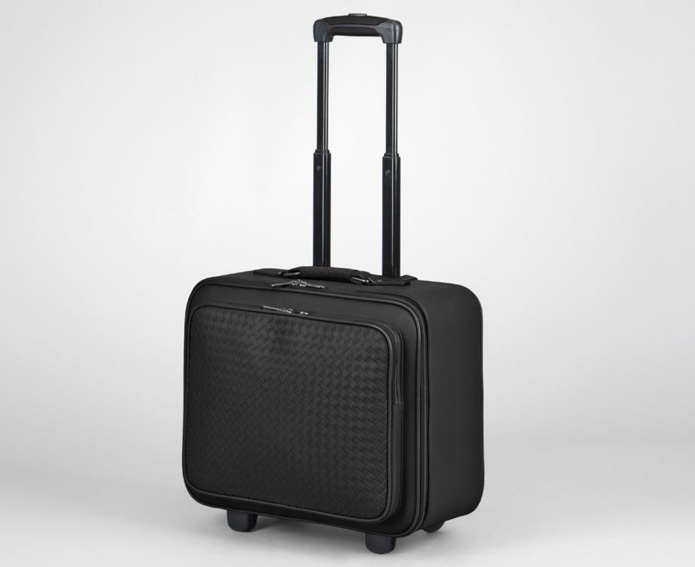 So here you are, with a plethora of choices and only your wallets for encouragement!