INDULGENT BREAKS | Fitting in some pamper time into hectic travel schedules pays off in the end, and the perfect spot for one such occasion is The Tea Lounge at Taj Palace Hotel, Delhi
For frequent flyers and consummate travelers, who take airport pit-stops and short in-city halts as routine, we have some suggestions which promise to add meaning to waiting, so that you get to explore a bit of the city, and sample some of the best it has to offer, in a crisp, capsule format with this ready reckoner of must-visits when it comes to dining and shopping in the oft-travelled to cities of Delhi, Mumbai and Bangalore
Living in India, what are most frequented cities for your business based travels? Whether to and fro, or even via, there is no escaping the triad of Mumbai, Bangalore and Delhi. So, while you are there, or will be, it is worth keeping your social diary busy as well, because what is work if not mixed with a little bit of fun. We all need to make pit-stops, to take a breather every now and then, and even as the jet-setting lifestyle comes with its own demands, it calls for its own kind of rejuvenating indulgences. Coming to know of a city by its airport, and the AmEx lounge it houses, is like judging a book by its first few pages only. A halt or even a short trip need not be an encumbrance, rather, if done in style, it can be an enrichment of a more aesthetic nature. Therefore, this clutter-free ready reckoner of the new, the next-to-be and the norm from among the best out there to dine at, shop from, and sometimes, just lounge in. As we help you with this project of planning your pit-stops better, this go-to guide suggests only the two top-of-the-list places, forming a pair with an eatery and some retail therapy, for whenever you are in these cities. [And to make matters more tempting, there is the American Express Open Doors Weekends which adds on rewarding experiences to your purchases,  as you only need to swipe your AmEx Card for Rs 500 or more, anytime  between 19, 20, 21 August 2016, at any of their new merchant partners to get a movie voucher worth Rs 500. And you will find listed on the site many merchant partners for Delhi, Mumbai and Bangalore. So there!]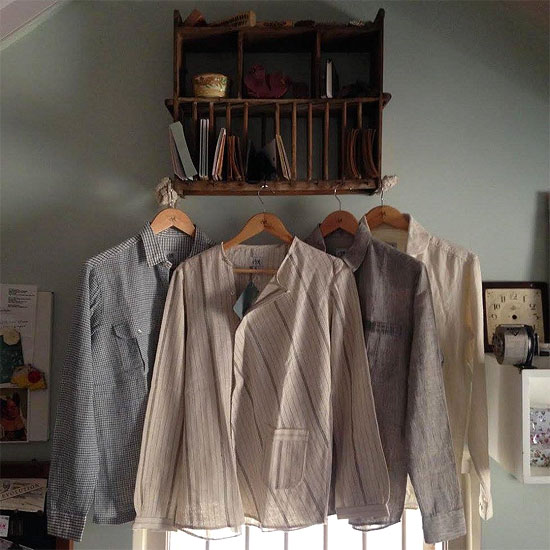 While there are is whole list of new and next-most-happening eateries, stores and outlets opening up in the city, to match its manic pace, Mumbai has two spots which are amongst our current favourites. To begin, we will ask you to head towards Bandra where there is Lifaafa. Now you'd have come across concept stores before, but Lifaafa positions itself as 'design curators' of fashion, furniture, stationery and more. It really is this space for indie designers, from fashion, art and home decor among others, to showcase their wares and to reach out to their interested clientele which is curious enough to come looking out for one of their open studio days. Started by a production designer, Meenal Agarwal, Lifaafa is a workspace and a non-store store with a motley collection of clothes, bags, jewellery, art, furniture, footwear, tableware and décor objects by various designers artfully strewn around the studio, housed in an one-story outhouse in the compound of a bungalow near Bandra station. A place where you enjoy browsing while eating, shopping while talking, this is not flash but the one place to find quirky stuff from bijou bespoke labels like Maya ne Banaya, Tich, Tofo and more. [And should you be passing by Kemps Corner on a weekend, then let yourself have some quick sole therapy at Zotti which has a good collection of shoes and bags and which is also an American Express Partner Merchant, part of their #OpenDoorsWeekends, so you might just have time to make use of that movie voucher to follow your shopping at Zotti done with your American Express Card.]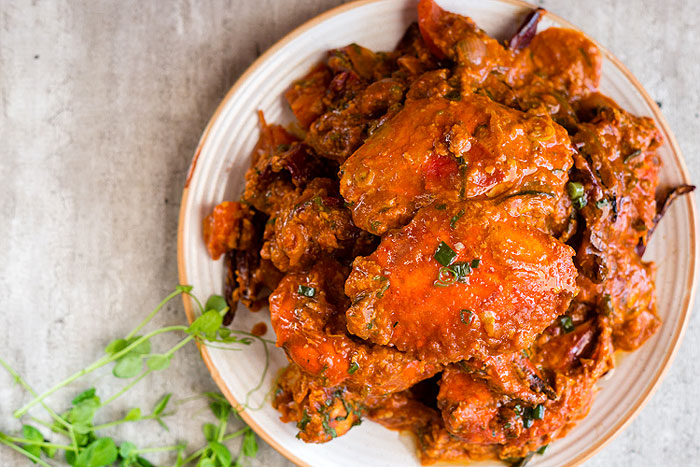 And now on to more sensuous pursuits, we move you west towards Bastian, again in Bandra, and the new and modern seafood restaurant headed by chef Kelvin Cheung. This is one place where you might want to abandon your inhibitions as you get cracking, and literally at times, with all the fresh seafood dishes where the hero is your prawn or crab or one of its ilk, rather than overpowering spices. With a nautical themed décor, this eatery is all about casual chic with an emphasis on making everything from scratch and in-house. While the menu's star highlights are all sea-dwelling. Some of the must-have dishes here would be the lobster rolls, Korean seafood pancake & crunchy Animal Prawns. The Crab Under the Bridge is a hearty delight which lets you get dirty with pleasure and if you like bespoke then there is the Seafood Market which allows you to choose the seafood and the style you want it cooked in. For accompaniments there are delicious, one-off, 'filmy' drinks from the tiki style bar and to finish a selection of cheesecakes to pick from.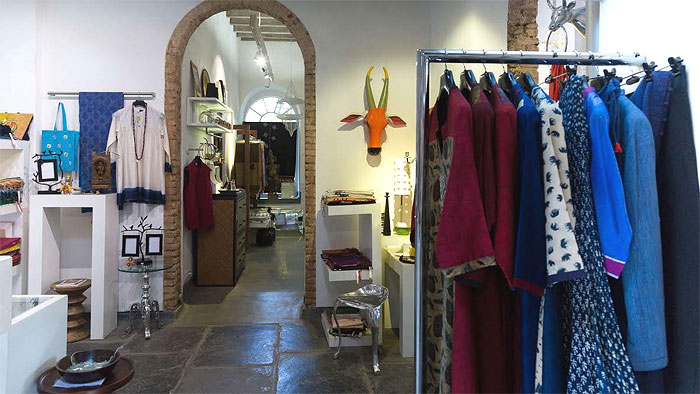 A short flight away from Mumbai is the tech-savvies' capital of Bangalore. And one just cannot conclude a trip to this city without eating up some delish Chettinad food or even spending some at Cinnamon which is a hallmark of boutique shopping in the city. Having moved to a restored heritage bungalow in Ulsoor, with its colonial charm intact, this multi-designer multi-store complex promises to be a one-stop destination for exclusive and eclectic lifestyle products which are handpicked by founder Radhika Poddar. Stocking a range of designers like Sunita Shanker, Pero, Aavaran, Khoj, Eka, Amrich, Mukul Goyal, amongst others, the store's collection foregrounds Indian design with a wide selection of apparel, home décor, accessories, and footwear, all occupying the main house while along the corridor you will find Sanchita Ajjampur's designs, and Raw Mango's only store in South India., Besides, the store also houses collections from Artdinox, Jason Cherian, Rasa, Almirah, and Sacred Lotus. As retail is not the only purpose here, this promises a complete experience with interesting art exhibits on display and a café, Café Cassia, where you can eat dishes with fresh figs and sip on freshly brewed coffee while enjoying the artworks lining the walls, lent by the Tasveer Art Gallery.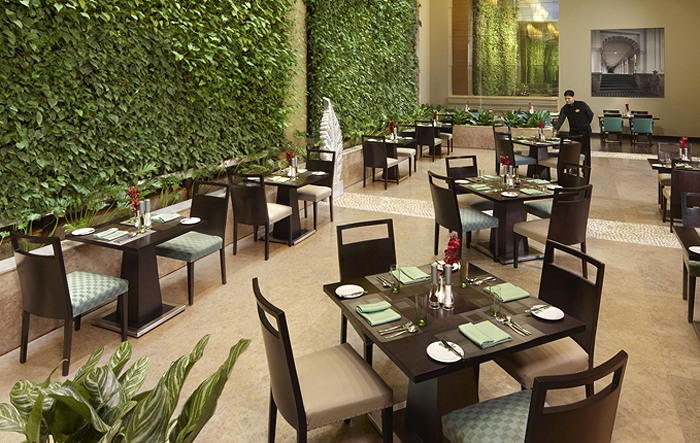 And now for those who crib, or apprehend, the lack of suitable culinary entertainment later into the night going by the assumed knowledge of Bangalore keeping early hours, there is not one but a few very good choices. But we will share the one which you will want to turn to not just for their lavish midnight buffet but also for a late night out with friends.  ITC Gardenia's sky lit 24-hour restaurant, Cubbon Pavilion, is named after the green and serene Cubbon Park and features ITC Gardenia's signature vertical garden, coming together seamlessly with the glass, marble, steel and wood adorned elegance of the restaurant to create an environment that is nature-inspired, tranquil and cheerful at the same time. Dig into the cuisine of your choice, whether Indian or international, and relish the care and attention from the staff, as well, while you finish up with some gourmet desserts.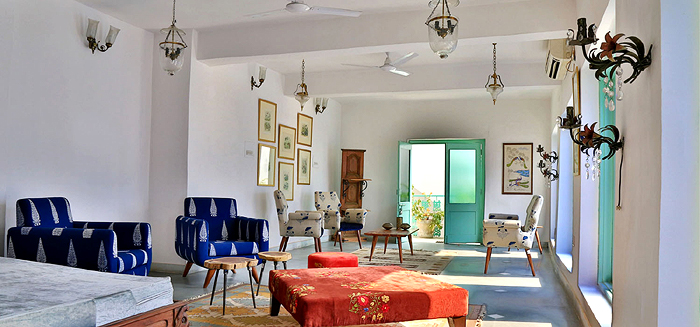 Coming back to the centre of it all, we have Delhi with its behemoth of store launches and restaurant openings, cutting through which we have a space in mind for you which is good to go back to every time. Located in the middle of Jonapur Village, beyond the line up of hotels and banquet venues, Serendipity is in a heritage haveli with blue doors. A lifestyle concept store, with a product range which goes strong on the Indian handloom and ethnic aesthetic, which curates vintage prints and décor items, it is a pleasure to just walk through the different connected rooms with the range showcased, and part of the set up itself. There's an entire range of linen, furnishings, clothes, jewellery and furniture which can be customized, all produced or sourced in-house and therefore not part of any assembly line, rather the uniqueness of it is what you carry back, in the feel of it all and even in the packaging.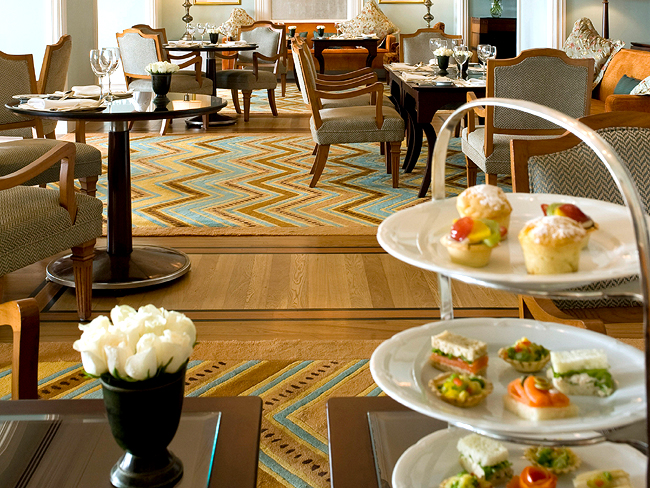 Having browsed through Serendipity, you might want to partake some refreshments and the perfect place for this would be The Tea Lounge at Taj Palace Hotel. With an ambience that takes you back in time, a grandeur that has you a little in awe, and then comes in the tea with its china in place and bearing the assortment of small eats and desserts to go with the fragrant brew. If you are craving for an afternoon tea experience, or just looking for choices when it comes to high tea, then this is your place to be as there are four carefully crafted tea menus which allow you to pick between the Lansdowne, Athanaeum, Cavendish and the Indian Afternoon Tea, each with its own kind of eats, from the classic salmon/ cucumber sandwiches to scones with clotted cream to tarts, pastries and also cocktail samosas and wadas and more, all to be accompanied by single estate teas and coffees. [You might even take advantage of the American Express Open Doors Weekends to make further travel bookings at TCH Travels in Ashoka Avenue, Sainik Farms, which is one of their listed partner merchants. And as you get your travel schedule sorted, you have a movie voucher coming in right after your first transaction of the given value or more].
With the above being a go-to guide for your next trip to Mumbai, Bangalore, Delhi, we hope that you shall find time and temptation to visit the above haunts, guaranteed to make you appreciate your travel schedule and the city as well.