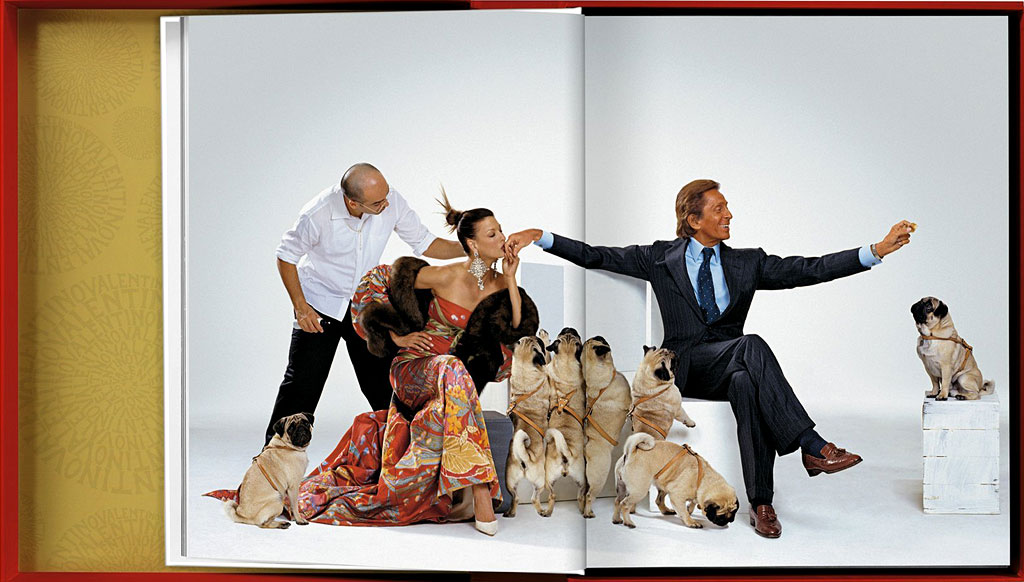 SARTORIAL SCRIPTS | These spectacular limited edition books grace your shelves with the best of fashion history and design, not to mention the drool factor
Eight of the most expensive, numbered and signed special edition tomes by the who's who of global fashion. What better way to add that extra zing to your coffee table?
Curling up with a novel is a great way to spend the afternoon, but sometimes you need a book that will not only be a fun read, but give you some serious sartorial cred. Coffee tables filled with heavy photo books on Naomi Campbell, Louis Vuitton and Valentino look so much chicer than the latest issue of Vogue tossed next to your latte. This choice selection features the best special edition tomes that would be the most expensive books gracing your coffee table.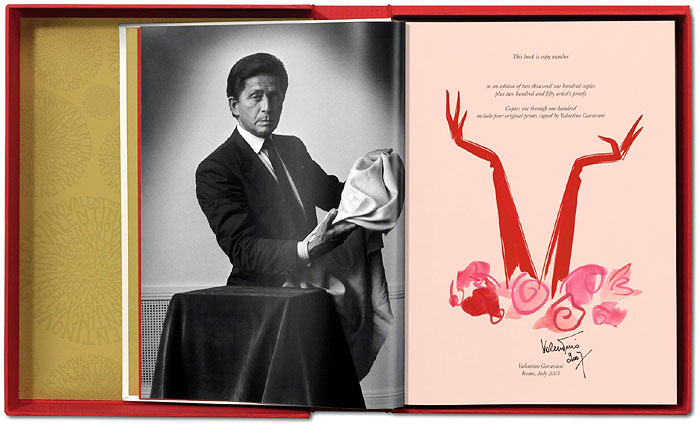 Valentino
$2,000
Limited to 2,000 pieces, all of which are numbered and signed by Valentino himself, the self-titled tome is a 738-page tribute to the Italian designer. Covering over 50 years of the brand's history, the book runs the full gamut of his famous clientele from Jackie O. and Elizabeth Taylor to J. Lo and Anne Hathaway. Inside, fans will find images, sketches and documentary images from Valentino's private archives as well as magazine shoots, advertisements and portraits from the brand's illustrious history. Interviews with Valentino from newspaper and magazine archives, and new interviews with close friends, family and collaborators round out the special-edition book.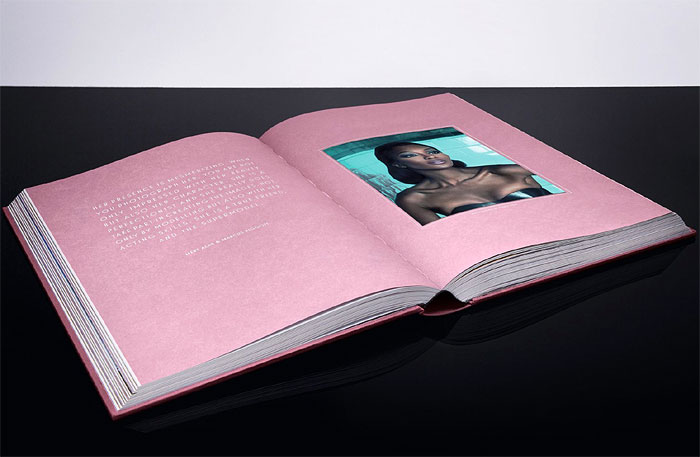 Naomi Campbell
$1,750
Gisele's biographical book sold out almost immediately, so you'll want to jump on Naomi Campbell's coffee table book which has just been released. The two-volume, collector's edition covers the last 30 years of the supermodel's high-fashion career with images from major photographers like Richard Avedon, Anton Corbijn and Peter Lindbergh, and iconic photoshoots with popular publications like Vogue and Harper's Bazaar. The second volume includes private images of the model's home life and early work with designers Azzedine Alaïa, John Galliano, Marc Jacobs and Karl Lagerfeld. Campbell also includes autobiographical text telling readers about her life and rise to stardom. The set is limited to 1,000 pieces, each of which is numbered and autographed by Campbell.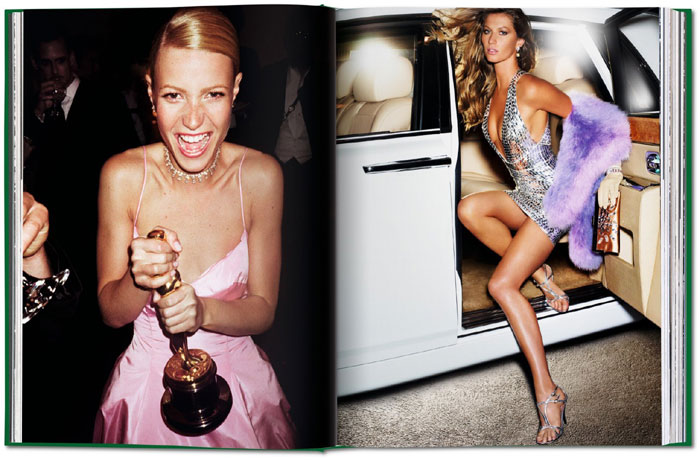 Mario Testino: Private View
$1,000
As one of the biggest names in fashion photography, Mario Testino has become a celebrity in his own right, shooting everyone from Kate Moss to Princess Diana. Mario Testino: Private View brings together some of his best studio, campaign, editorial and candid shots in a 300-page tribute with contributing authors like Graydon Carter, Karl Lagerfeld and Jennifer Allen who discuss his influence on the industry. Released in conjunction with his inaugural exhibition in China, the book comes in 1,500 numbered copies, all signed by Testino. Available in pink, green or purple, it comes with a cover portrait of Lady Gaga and is housed in an injection-molded plastic box.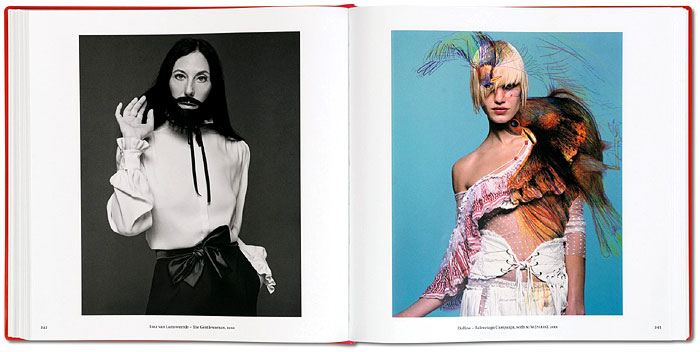 Inez van Lamsweerde and Vinoodh Matadin: Pretty Much Everything
$1,000
When asked what was included in their new two-volume, 984-page book, photographers Inez van Lamsweerde and Vinoodh Matadin said it was "pretty much everything" that they have worked on over the last two decades. The book set is limited to 1,000 copies numbered and signed by the duo, and 200 art-editions that are signed, numbered and include numbered photographic prints. A silkscreen poster is included in both sets designed by longtime collaborator and friend of the two, M/M (Paris). Within its pages, 666 editorial, portrait and campaign images are showcased along with some of their more artistic gallery photographs. The two-volume set comes with a smaller third book, a reference guide that includes interviews, texts and notations of the images found within.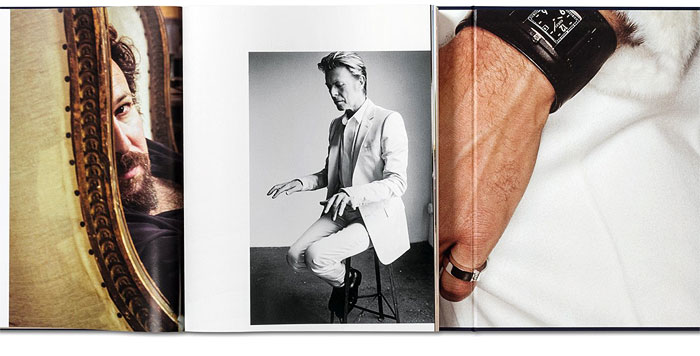 Mario Testino: Sir
$1,000
When you're Testino you get not one, but two major tomes to showcase your illustrious career. But Sir focuses less on Testino as a photographer and fashion influencer, and instead turns its attention to the men that have been captured by his lens. Showcasing images from both his published and unpublished archives, the book includes over 300 photographs that attempt to define the "allure of men." With an essay by Pierre Borhan and an interview with Patrick Kinmonth, the book shows the evolution of men's style and identity over three decades of Testino's career and captures each subculture of men's fashion—from the dandy and gentleman, to the macho men, to the androgynous designs worn by David Bowie. Within this 456-page book, Testino attempts to expose the stars that have defined and changed the role of men over the last 30 years. The book is limited to 1,000 special-edition copies that are each signed by Testino, bound in Japanese cloth and housed in a metal slipcase.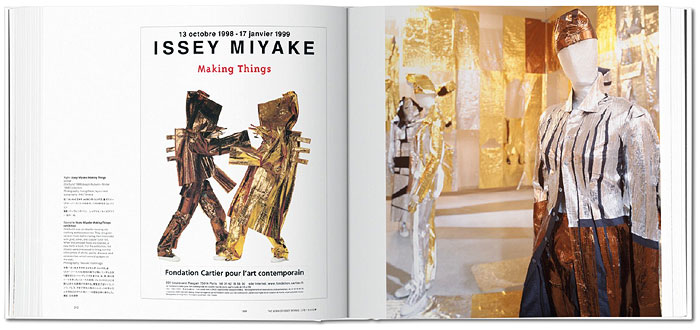 Issey Miyake
$900
Published to celebrate his exhibition at the Nation Art Center, Tokyo, this self-titled book highlights the life and career of Japanese designer Issey Miyake. Edited by Midori Kitamura, the president of the Miyake Design Studio, she uses her intimate knowledge of the brand and 40-year friendship with the designer to create this 514-page homage to his almost 50-year career. Within its pages, readers will find reference to his material and textile innovations, his original designs and influence within the industry. Coming in a multilingual edition containing both English and Japanese, this book includes editorial, exhibition and campaign images and a personal look at the designer from the collaborators and industry professionals who know him best. The book is limited to 1,000 pieces, all of which are numbered and stamped with the Japanese seal of Issey Miyake. It also comes housed within a book bag personally designed by the title designer.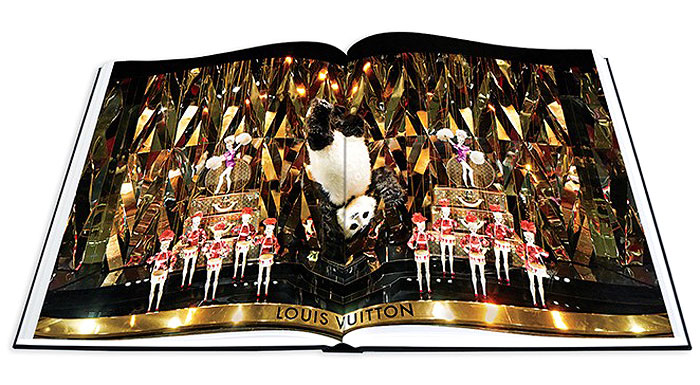 Louis Vuitton Windows
$845
Everyone loves the windows in NYC during the holidays, but Louis Vuitton fans know that the French brand keeps their windows on point year-round. Represented as an art series rather than a simple storefront display, the 168-page book highlights over 35 windows filled with roller coasters, circus performances, hot air balloons and golden dinosaurs built around the label's iconic handbags and accessories. Written by The New York Times fashion director and critic Vanessa Friedman, the pages of Louis Vuitton Windows include an introduction from the author and quotes from industry insiders on the global influence of the brand. Showcasing the work of visual creative director Faye McLeod and senior designer Ansel Thompson, the book includes over 150 images from stores all over the world.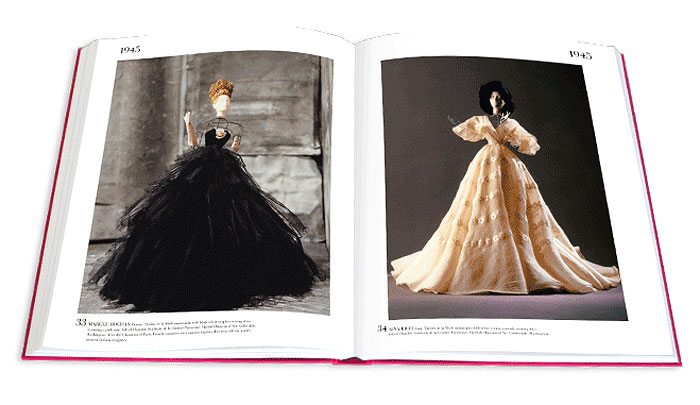 The Impossible Collection of Fashion
$845
Written by Valerie Steele, the director and chief curator of the Museum at FIT, The Impossible Collection of Fashion is 144 pages filled with the work of major designers like Poiret, Dior, Miyake, and Vionnet. Steele covers over a century of fashion from Fortuny's streamlined Delphos gown circa 1907 to Hussein Chalayan's abstract table skirt from 2000. With 100 images of highly curated collections from the last 100 years, she is able to offer readers an overarching look at fashion's past, present and future, presenting everything from WWII ball gowns to concept designs of the '80s. This limited-edition piece comes bound in a clamshell linen box and is delivered in a canvas tote bag.
(Source: www.justluxe.com)