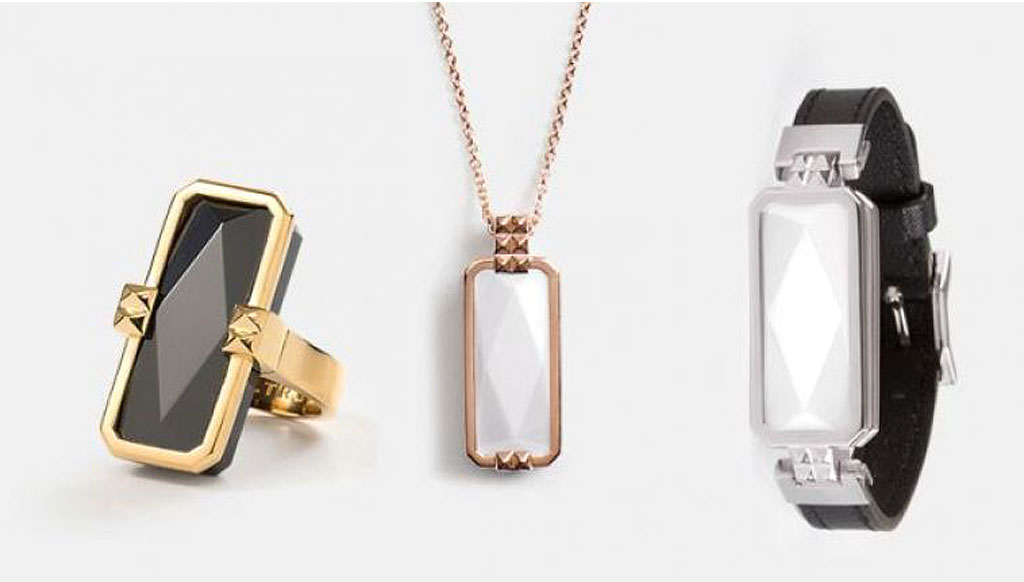 VINAYA'S BLUETOOTH | Enabled ring, necklace or bracelet will send you subtle vibrations whenever you wish to be notified
From smartphones, smartwatches to wearable tech, the gadget industry is gearing up fast and fashion-forward too. For the urban diva's daily accoutrements, there are now some formidable tech-wear available, keeping up style with the smarts
Gadget gifts are not just a man's domain but also the prerogative of a cosmopolitan lady who needs all the help she can to further ace her multitasking, multi-faceted life. Time-saving, trendy and tough, these gadgets can range from wearable tech to stylish accessories complimenting the mainstays of a busy, full-to-brimming life of today's chicas. The demands of being constantly on-the-go while navigating various spheres of an urban life require one to be amply armed and here come in the practical [yet fun], uber-cool [also clever], and nifty-sized [yet enviably efficient] gadgets which can at the same time add to the style quotient with their suave design and innovative sophistication – totally worth their place in a fashionista's purse or on her person.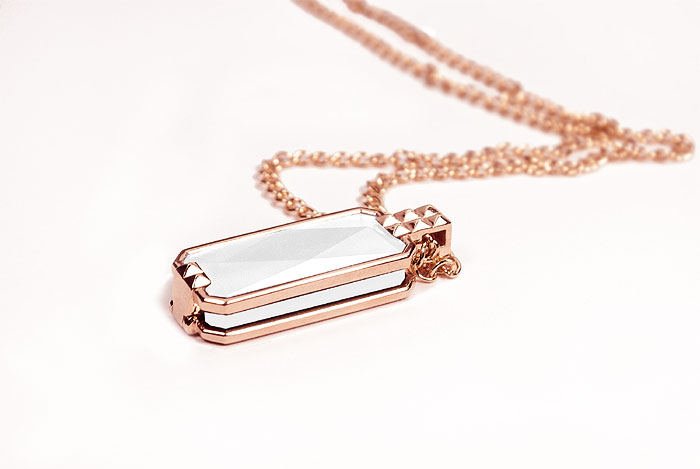 Having sifted through the shelves, we bring you a handy guide to selecting the smart tech pieces so-suited for the urban diva. We will start with some wearable tech and here, Vinaya's Altruis rose gold and white smart notification necklace [at $430, vinaya.com] redefines designer wearable technology. Now, for all those in love with smart jewellery, this one from Vinaya is a steal because it looks like jewellery and the embedded tech does not add to the bulk. With its motto – "Stay connected, not distracted" – the Altruis is a smart notification necklace made of zirconia ceramic, which is gemologically closest to diamonds, is set on a rose gold chain, and comes replete with the latest Bluetooth technology and vibration motor. Along with Vinaya's Bluetooth-enabled ring and bracelet, this sleek necklace from their Cleopatra collection is also available in rose gold and white or silver and white. Precious and precocious at the same time, this nifty neckpiece filters notifications and alerts you subtly while your phone remains safely tucked away in your purse.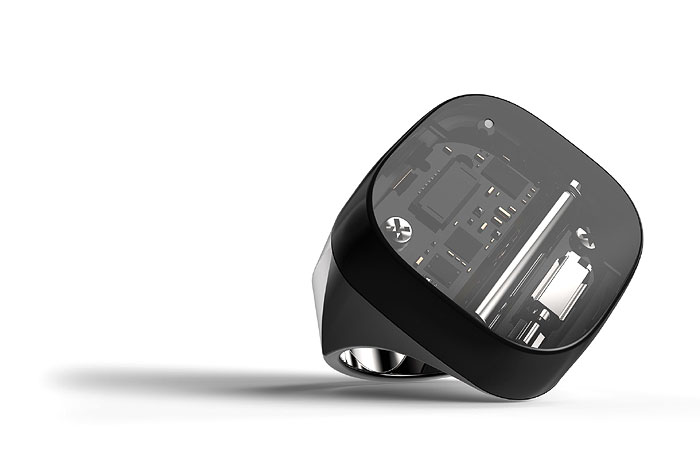 From the neck to the finger, we land straight on to Neyya's smart ring combines form and function in an admirable way. The Neyya is a stainless steel ring, which comes in titanium or gold plated finish, with a flat, black touchpad for a cap on which you can use your thumb to tap, swipe up, down, left, or right to control various functions on a connected device. This works like a "mood ring", translating your gestures to a phone or other Bluetooth connected devices so that you can leaf through presentations, navigate and select music, or even take a selfie, just to mention a few of its superpowers. Packaged with a magnetic charging dock that doubles as a presentation case, ninety minutes of charging feeds it full and that lasts for three days and works in sync with iOS or OS X devices, Windows laptops, GoPro and Roku.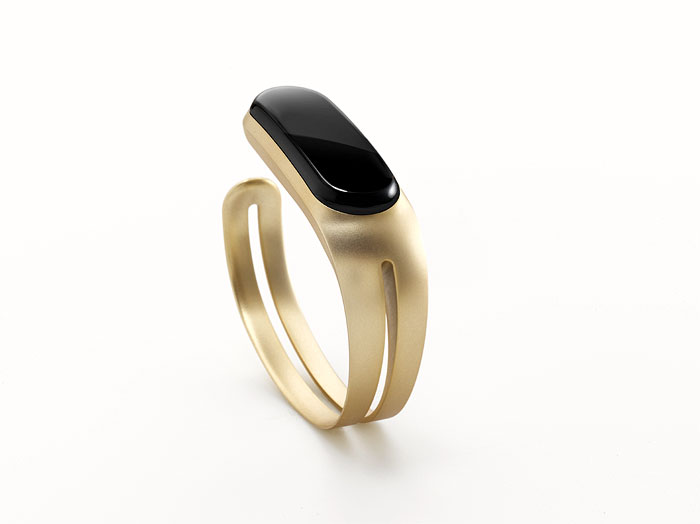 One thing the Neyya can't accomplish is that it cannot track fitness stats, so if you are a fitness junkie, you might want to shell out some for the Mira Bracelet where fashion meets function and sits pretty on the wrist. The Mira Bracelet [at $169] is a stylish activity tracker with a removable opal to clip onto clothing [optional] as it counts steps, calories, distance and elevation while you can press to check the time and your daily progress on the LED screen. The bracelet can be synced up with the My Mira app on iOS and Android devices both. The water-resistant Mira includes a rechargeable battery and USB charging stand and comes in different colours and sizes to choose from.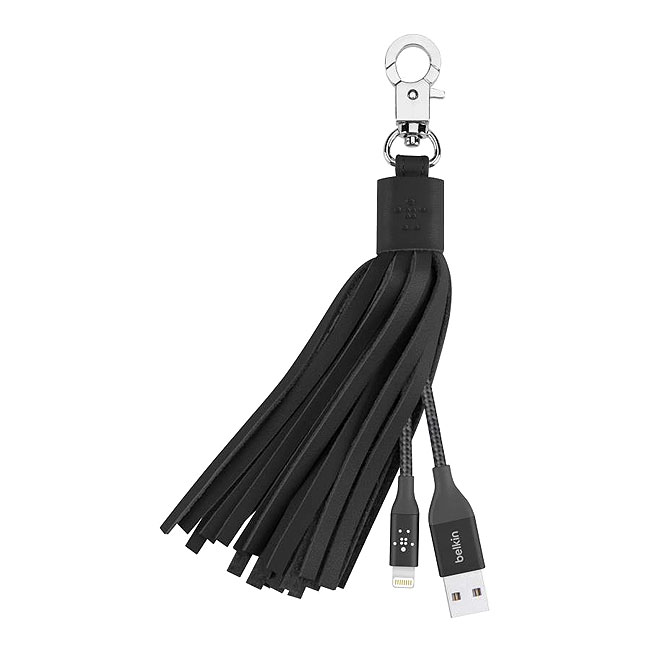 With all of this going on the personal tech front, there is also the anxiety around batteries dying due to constant use, therefore the whole issue of carrying power banks around [which also need to be charged]. Now, if one were to look for the option of charging multiple devices in one go, say by latching them onto a laptop, then carrying those many cables is a must. Or maybe not, with Belkin's MIXIT charging cables which allow you to charge and sync up phones and tabs in one go. The Mixit Lightning-to-USB Leather Tassel [at $35] puts your charger cable within your easy reach, as a keychain on your purse. Camouflaged as a chic accessory on your purse or overnight bag, the cable stays untangled, and ready to charge, share music/pictures, or simply connect.  Premium metallic cables have been tailored into leather tassels in four fashion-forward colors – black, brown, pink and grey – with coordinated braided cables, and complementary metal hardware, which clips easily onto your bag or purse for a perfect match.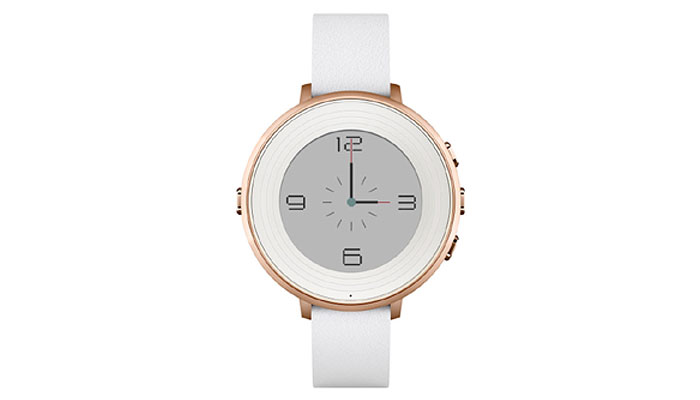 Now for some slim wonder on those slim wrists, comes in the Pebble Time Round smartwatch [at $249] which at 7.5 mm thickness weighing a mean 28 gms is the lightest smartwatch in the world. So, take to your wrist to check and control your day's timelines, notifications, messages, incoming calls, and even music. As all of the Pebble Time Round models work with Android and iOS devices via the Pebble Time app, the syncing up is no hassle as long as Bluetooth is activated on your phone. Once the watch is synced and updated, you can even customize display which is a colourful, always-on e-paper display that wakes up with your wrist movements. Available in a variety of band sizes, watch finishes, and band options, there is a Pebble Time Round for everyone in black, silver, or a special-edition Rose Gold exclusively for the 14mm band size.