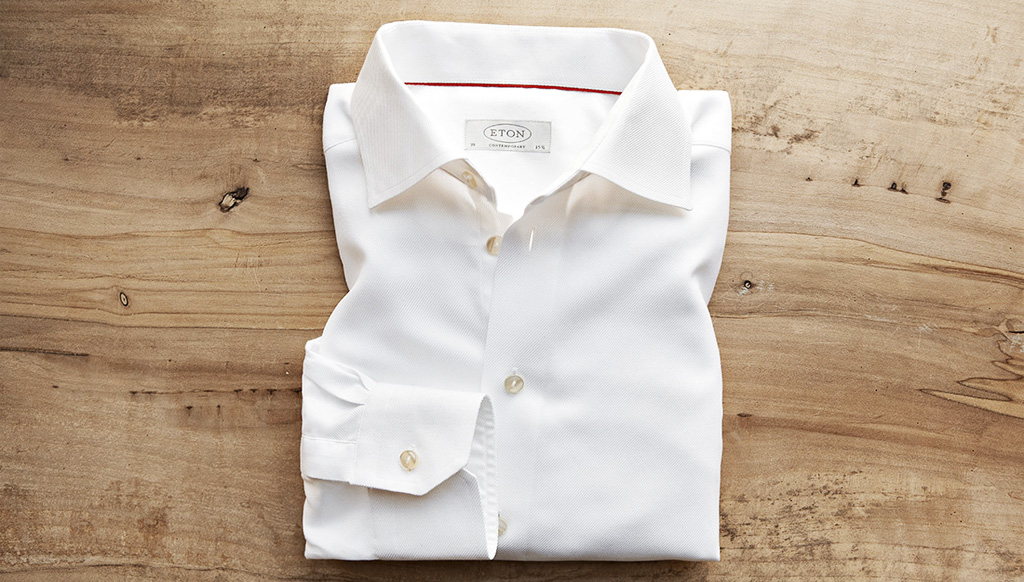 CLOSETED CLASSIC | A well-fitted white shirt is a wardrobe staple that no man can go wrong with
The white shirt is never off-duty — prepared to rescue its owner whenever he finds himself in a sartorial fix. Selecting the perfect shirt for you, therefore, is no easy job. But we make it easy for you here, as we share the nuances (and the brands) to look out for when picking the 'right white'
When in doubt, turn to white. Sounds like a dictum but has been a go-to rule in fashion, be it for men or women. And when one thinks of white, the quintessential item of clothing that comes to mind is the white shirt. To sex it up the ubiquitous white shirt is another game altogether, one nailed to perfection by our dear darling John Hamm in Mad Men. Preppy plaids, quirky prints and vintage chambray might come and go, but the white shirt remains a closet staple for men who remain unbothered by fashion fads and those who like the challenge of carrying a white shirt on through the day. The multitasking white shirt will stand you in good stead at a board meeting and also at an evening out, when coupled with a blazer. No wonder then that designers and international fashion houses have spent considerable energy in reinventing this classic piece of men's clothing such that the white shirt remains firmly there on the fashion map as the silent knight in shining armour.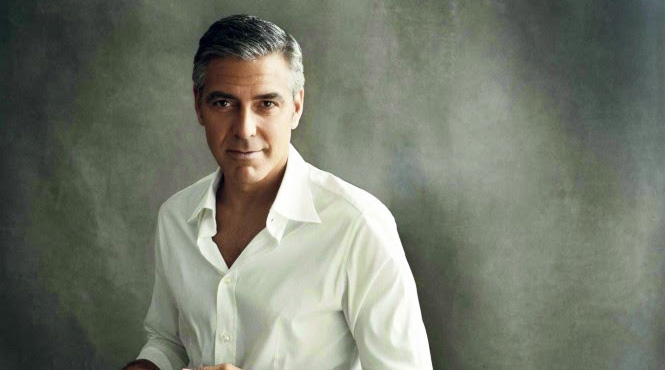 Not that the white shirt ever faded into fashion oblivion, but then in matters sartorial there is more to consider when choosing the right 'white' for you. The nuances of picking the white dress shirt extends to that of the cuff (barrel or French), collar (semi-spread or point), fit (slim or boxy), and fabric (Panama or broadcloth). And to make matters easy here, we went on a trip to enlist our favourites from among the best out there, so you can now stock up your wardrobe with these five picks.

"When I look at a man's shirt, I see his passions, his dreams and his ambitions. I see his personal sense of art." — Charvet Co-Owner Anne-Marie Colban

Tom Ford's own take on the white shirt has him saying, "When I put on a white shirt, it's the same feeling as getting into crisp, fresh sheets at night." The Tom Ford model shirt is a classic-fit high collar stand, barrel cuff white shirt (priced at about $990; tomford.com) which when paired with blue jeans will give you a lean, clean masculine look. Should you want to flaunt your gym-toned body then this is the shirt for you.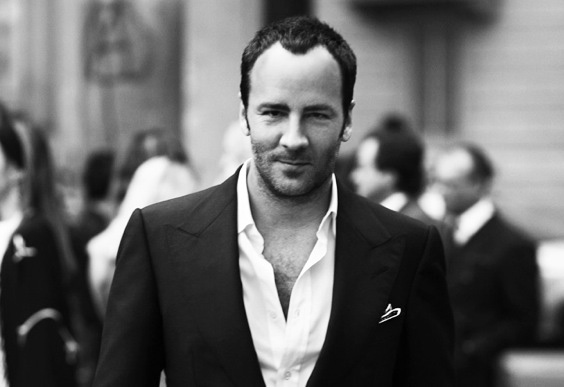 A point to note when outfitted in a crisp white shirt is that the shirt should not be ballooning around you, but at the same time it should not be a case of straining buttons. While slimmer silhouettes suit athletic bodies, bigger guys (read – 'dad bods') should opt for shirts with a couple of box pleats for that tiny bit of extra room without compromising the shape. Herein comes the bespoke tailoring which is offered by legendary English shirtmaker Turnbull & Asser. Turnbull shirts are cut splendidly and generously to house bigger builds but they recently introduced a slim fit version, the Slim St Jim, for the first time in a 130-year long history. The slim-fit white marcella dress shirt (GBP 205; turnbullandasser.co.uk)  is a great one to go tieless with as its regent collar offers a more open and less severe look than the cutaway collar, and it features the brand's signature three-button cuff.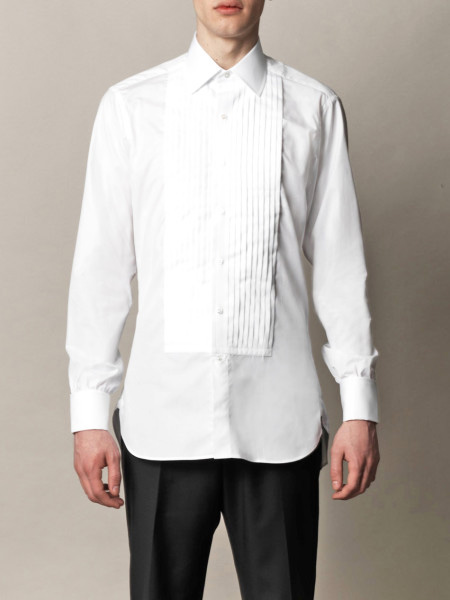 Going the bespoke way, and turning towards more Continental luxury, one arrives at the door of fine-shirt companies like Charvet which boasts of having shirts from more than 400 white fabrics, including micro jacquards and poplin, and also Egyptian and Sea Isle cottons, woven by Italian or Swiss mills, which soften with repeated wear. This upscale Parisian brand has custom designed for the royalty and is an institution in itself. If you are looking for that one shirt which epitomises your perfection, rather the pursuit of it, then you can get one made to your exact measurements from one of the 6,000 fabrics in Charvet's Paris boutique. A slim-fit oxford shirt from Charvet will set you back by $515 but will be worth every cent and centimetre.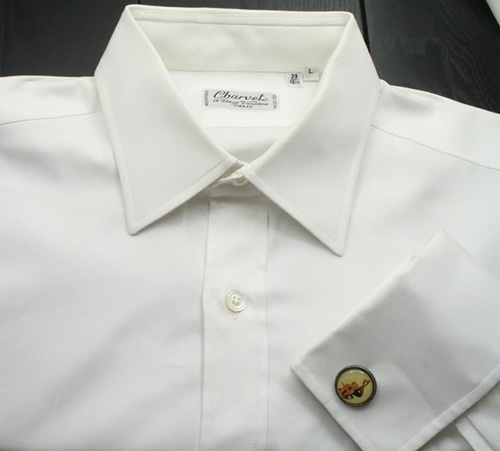 Now, if we go past the fabric and cut, we arrive at the collar which according to Calvin Klein Collection designer Italo Zucchelli is an important aspect as the size has to be right, be it a point or a spread collar. "A medium collar is modern. Too big and you look like a dandy," Zucchelli says. "Too small and you look like you shopped in the boys' department." One of the best variations of a white point-collar shirt from a luxury brand will be from the house of Ermenegildo Zegna. Made of cotton-twill, it is comfortable, sleek, and tapered at the waist for a flattering fit to show off the broad shoulders. But it also comes in many size combinations (priced at around $345; zegna.com).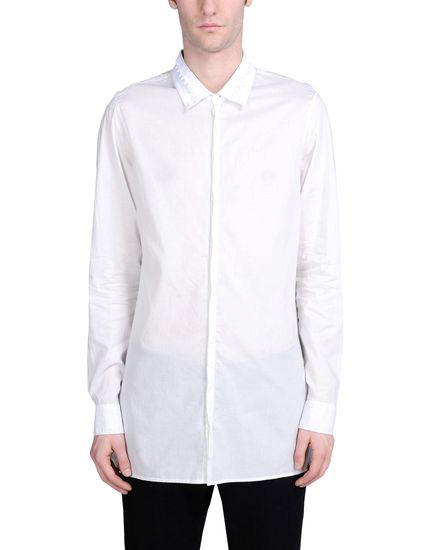 There are more bespoke brands which offer good options when looking for your favourite shirt sleeves like the Swedish brand Eton which prides itself on quality and craftsmanship. Eton's Red Ribbon collection offers a selection of dress shirts in different collar and cuff variations and four varied fits ($235; etonshirts.com). Also, worth a look is the long sleeved, slim cut, white dress shirt ($310; corner.com) from Ann Demeulemeester, of the famous Antwerp Six designers, which is perfect for tucking in or for wearing over tapered pants.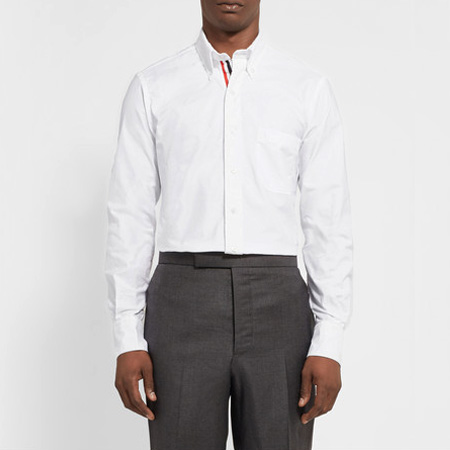 And if you think we have huffed and puffed enough about the white shirt's anatomy, well then you need to be made aware of on the hot debates: oxford cloth versus poplin, or rugged versus delicate. Poplin with its higher thread count is more masculine and expensive while the oxford is sportier, non-fussy and at the same time elegant. Thom Browne, who professes his love for the oxford button-down quite evidently, has a runway-hit white shirt($330; thombrowne.com)made of breathable oxford cotton, which is different from his extravagant creations but still carries Browne's signature red, white, and blue stripes showing at the neck (although there is another version with the striped armbands jazzing up the whites).