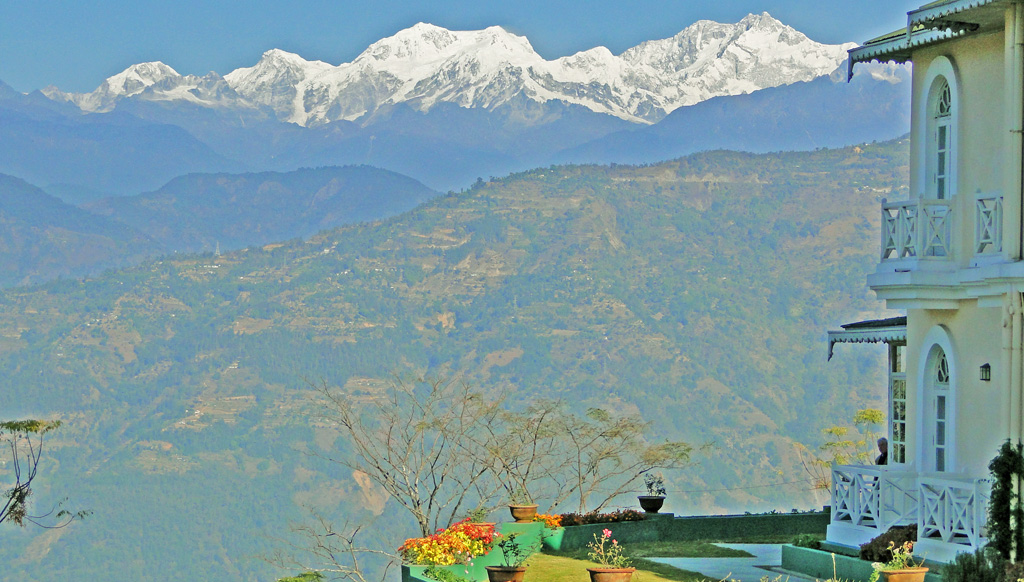 GLENBURN TEA ESTATE, DARJEELING | Recalling old world decadence, this is the perfect private hide-out for those with a discerning taste
Established in 1860 by Scottish tea planters, Glenburn Tea Estate is India's only tea working plantation with a majestic
view of the Himalayas

How about a walk down memory lane?
About a pleasant hour's drive from Darjeeling, the 1600-acre Glenburn Tea Estate holds on to a legacy of a rich colonial past. Established in 1860 by Scottish tea planters, the pleasingly rustic yet tasteful property is now owned by Prakash family, a tea-planting household from Kolkatapopularly known as the Chaiwala.
Anshuman and Husna Tara Prakash have renovated the property. Inspiration came from a beautiful tea estate in Kerala where they stayed earlier, recalls Husna who is actively involved in Glenburn's operations.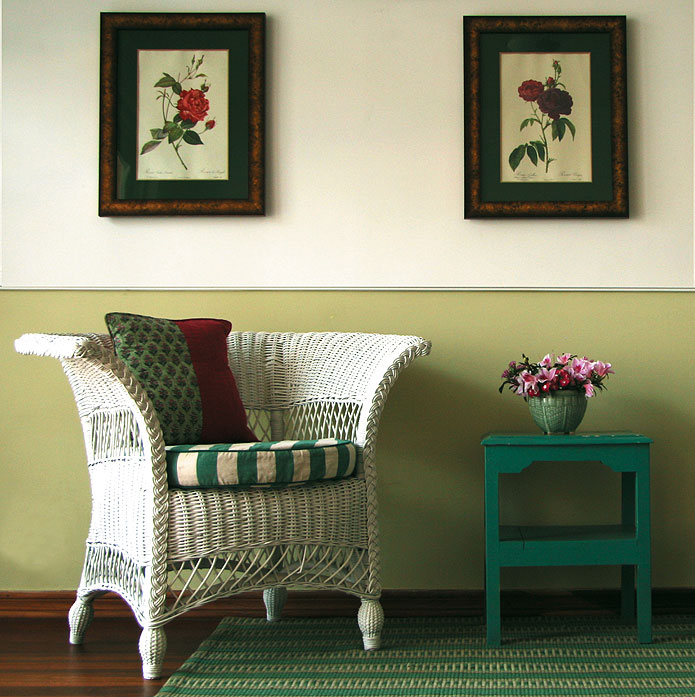 The property has an awesome view of the pristine snow-capped Himalayas that extend all the way down to the bank of two meandering rivers, Rungeet and Rung Dung. Inside, the beauty of nature is fittingly complimented by Spanish mahogany upholstery and European paintings.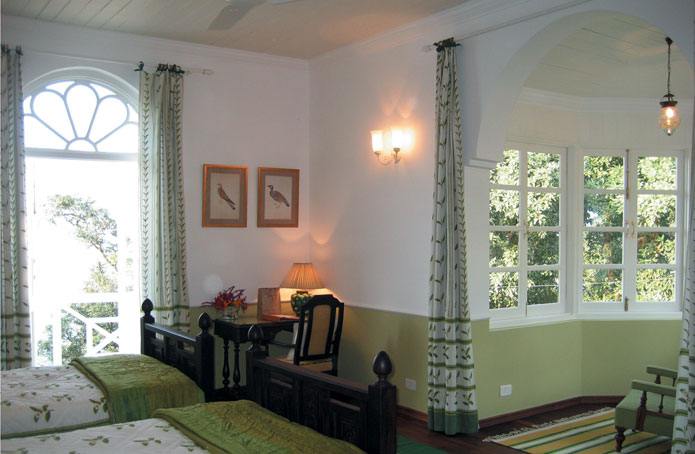 The main attraction of the property is The Burra Bungalow, which is the original planter's guest house consisting of four charming and spacious individually designed suites and decorated with wonderful hand-made furniture, muslin curtains and bed linen all embroidered with Himalayan flowers and butterflies. Vases of cheerful flowers are in every nook and corner,freshly picked from the terrace garden that overlooks the valley.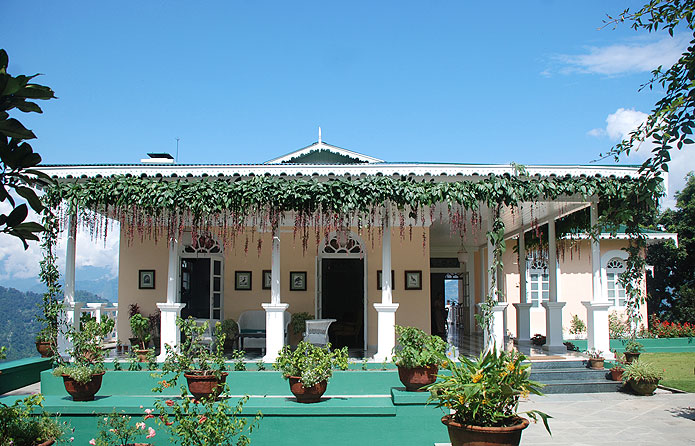 The sit down dining room is also a unique feature which doesn't have any fixed menu. Guests are free to order as per their preferences. "We want Glenburn to be a foodie destination," says Husna. The food is organic and sourced locally. And the green tea ice cream and tea pakoras are absolute delights.
The morning tea is brought to your room along with delicious cookies followed by a sumptuous breakfast served formally in the Raj style veranda. Lunch is equally interesting, served in fine china at the Garden Pavilion. Expect lip-smacking spicy barbequed chicken, salads and desserts such as grilled bananas in caramelized syrup. And don't miss out on their candle light dinner which is served in true planter's style, starched linen and fine cutlery et al.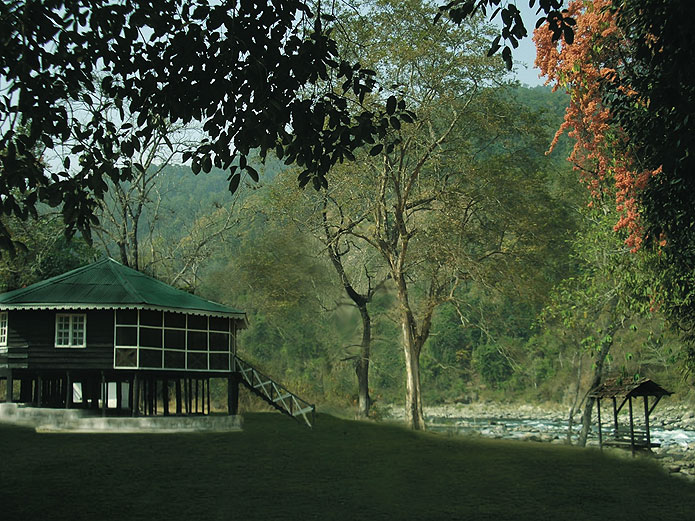 The estate has enough activities to keep you occupied. You can go hiking in the morning with a trained staff of the resort. The hike starts from an altitude of 3,000 feet to the Glenburn campsite by the river Rungeet, which is at 800 feet at the base of the estate. The journey to the campsite is through beautiful clusters of bright colourful houses, an old village shop, past the waterfalls of SimJhora, into the forest.
You can indulge in a river side picnic lunch arranged by the Glenburn staff or go rafting. We suggest fishing for trouts. You can even spend a night by the river in a two-bedroom cabin. The music of the white water coupled with the barbeque arranged by Glenburn staff under star lit skies can make your overnight stay a romantic one.
The estate's handpicked tea packed in adorable tea chests are the perfect takeaway to keep you close to the myriad flavours of this regal tea estate.